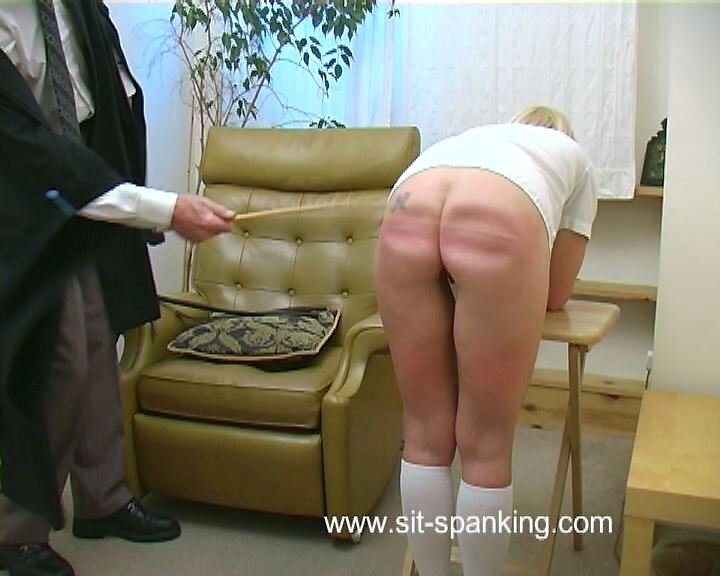 Sit-Spanking – It wasn't me Sir
Categories: Punishment, Spanking, Discipline, Beating, Cane, Whipping, Old Clip
Description:
Someone has been larking about in the school laboratory, mixing lethal combinations of chemicals and there has been an explosion.
The culprit is Emma Hartley and she's summoned to the Headmaster's study for punishment.
She soon realises the seriousness of her offence, when she receives 6 hard strokes of the strap across the palms of her hands for starters!
Things soon become a lot worse for Emma, as the Head has lost his patience with this particularly tiresome pupil and he's determined to teach her a lesson this time. An over the knee bare bottom spanking is the least of her troubles, as this soon progresses into a heavy thrashing with the Head's heaviest tawses.
Now with bottom glowing bright red, Emma has to deal with a very hard caning indeed, before being dismissed in total disgrace!