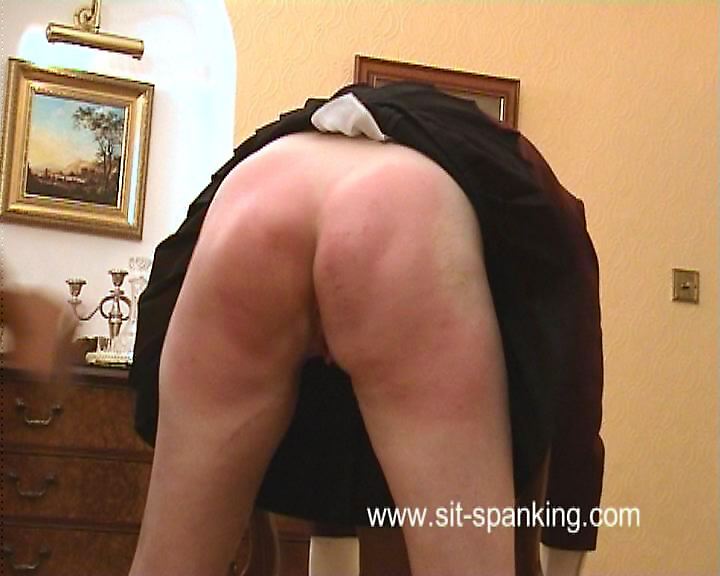 Sit-Spanking – Late For Class
Categories: Punishment, Spanking, Discipline, Beating, Cane, Whipping, Old Clip
Description: Wendy is late for class yet again! Running along the corridor, against the school rules, in itself, she does not see Miss Jones approaching and collides head long in to the school's strictest teacher!
Miss Jones is very angry and bundles the poor girl into her office, ignoring her pleas and excuses. Wendy soon finds herself over the teacher's knee with her school knickers around her ankles and her bare bottom upturned and exposed.
Miss Jones delivers a fierce hand spanking for the girl's deliberate flaunting of the school rules, followed by a blistering torrent of hard strokes with a very severe leather paddle, to remind Wendy to never be late for her classes again.
At the end of her punishment, it's obvious that the school girl will not be able to sit down for her lessons for the rest of that day!