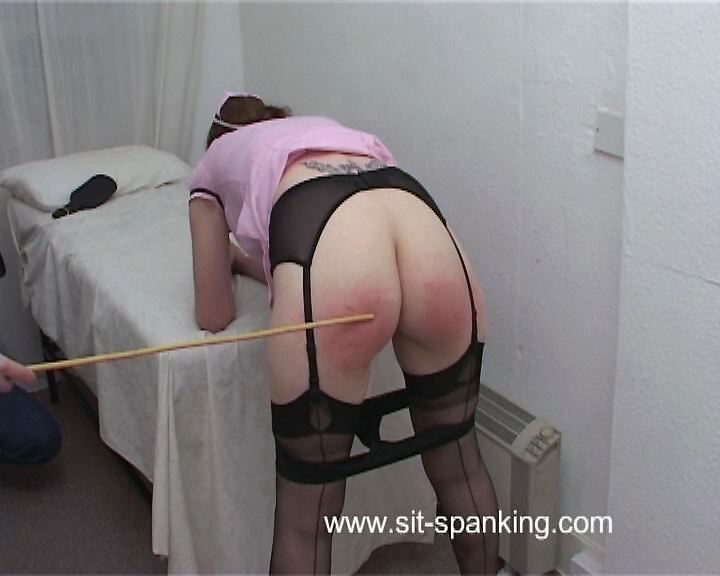 Sit-Spanking – Personal Services
Categories: Punishment, Spanking, Discipline, Beating, Cane, Whipping, Old Clip
Description:
Lucie works in a respectable massage clinic, but she's been caught by the proprietor offering a personal massage service to the customers.
The young masseuse soon finds herself in hot water when the boss decides to demonstrate how she treats such behaviour. Lucie is given a hard spanking over her superior's knee with her knickers pulled well down to expose her cheeks to the torrent of heavy slaps. Then knelt on all fours on the massage table, Lucie receives a thorough paddling, but she finds it difficult not to wriggle around and her boss has to grip her firmly around the waist while she delivers a further, relentless spanking.
Sorry and repentant, the masseuse is finally bent over for a hard caning, before being dismissed to fetch the next client from the waiting room, knowing full well that the client will have heard her punishment from the next room!