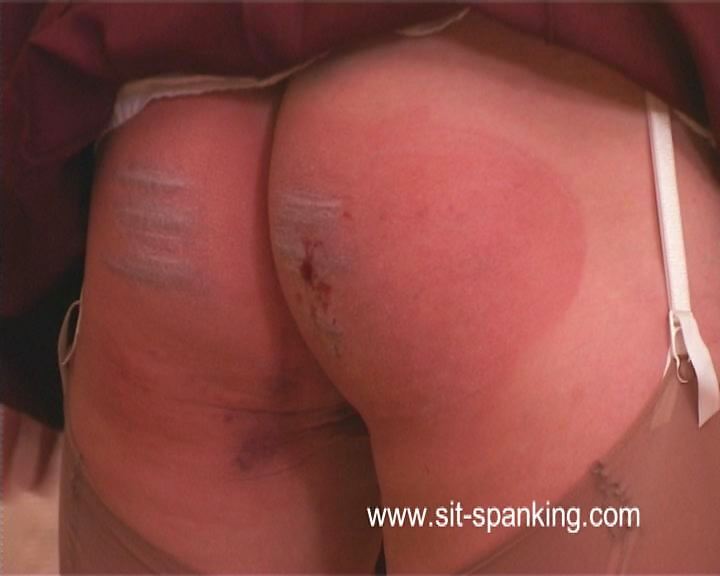 Sit-Spanking – Private Tuition
Categories: Punishment, Spanking, Discipline, Beating, Cane, Whipping, Old Clip
Description:
Annabel's spelling is appalling. She has already been given a detention, to spend the time learning how to correctly spell the words she got wrong during the spelling test in her last English language class.
Now she must report to Miss James with her list of words, which must all be spelt correctly this time. Unfortunately for Annabel, it quickly becomes apparent, that she has not spent any time at all learning these words and her list is still full of spelling mistakes.
Miss James decides that Annabel needs some private tuition and sets about the task in her own unique style; a style guaranteed to get results!
The lazy schoolgirl soon finds herself knelt on Miss James's spanking stool, her hands on the floor and her bare bottom upturned for her teacher's attention. Miss James then correctly spells the word in question and she re-iterates each letter with a hard stroke of her heavy leather strap across her pupil's bottom. Annabel is then made to repeat the correct spelling out load, whilst she continues to receive a strapping for each and every letter.
By the time all the words on the list have been spelt correctly, Annabel's bottom has turned an angry shade of crimson, but to make matters worse, she is then made to bend over for 6 of the best with one of Miss James's heaviest canes.
From now on, surely Annabel will be the top of the class when it comes to spelling!