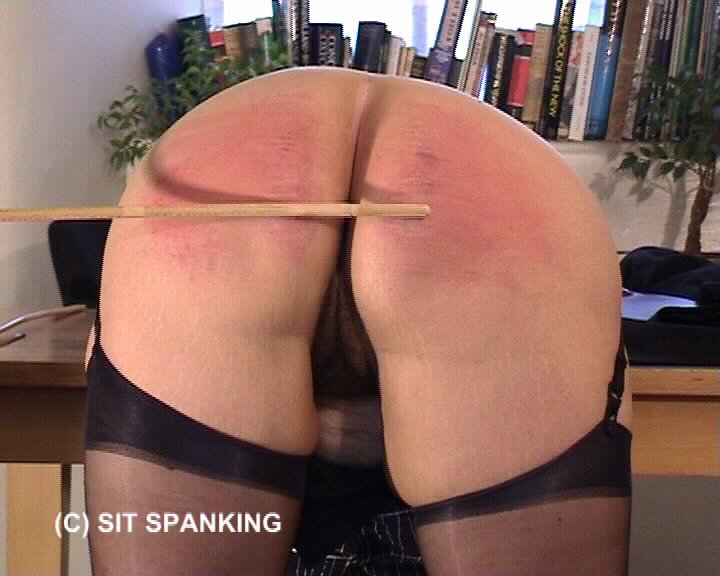 Sit-Spanking – Teacher Taught Again Part 1-2
Categories:
Description:
Miss Taylor has been summoned to appear before the Headmaster yet again, only this time the Head is losing patience with her fast. He lists a whole catalogue of minor misdemeanours, but the one thing he cannot overlook, is Miss Taylor's inability to carry out her duties correctly, when dealing with 5th former Sarah Jayne Smythe. Caught stealing money, Sarah was punished by Miss Taylor, where the rules state clearly that she should have been brought before the Head for immediate expulsion (see SIT012 – "You should be Expelled").
Miss Taylor's popularity with a number of members on the board of Governors prevents the Headmaster from dismissing the teacher from the school, so he decides that corporal punishment is the only option left available to him. As this is not the first time that he has had cause to punish Miss Taylor, the Head is determined that she will not forget this punishment for a long time to come.
The unfortunate teacher is hauled over the Heads knee for a very firm and brisk spanking over her black panties. However, these are soon pulled well down until they are dangling around her knees and the spanking continues on her ample bare bottom, as Miss Taylor's feet kick out wildly under the onslaught of hard slaps to her already reddening cheeks.
However, this is only the beginning and she soon finds that the Head means serious business. The paddle and the tawse are soon introduced with increasing severity, until the teacher's bare bottom is very sore and bright scarlet. Just when she feels that things cannot possibly get worse, she finds herself on the wrong end of a very hard caning indeed, culminating in a particularly heavy caning in touch toes position.
The end of her ordeal is made even worse when she has to bend over to let the Head examine the results of his own 'handy-work'. Most humiliating for her, but you will LOVE it!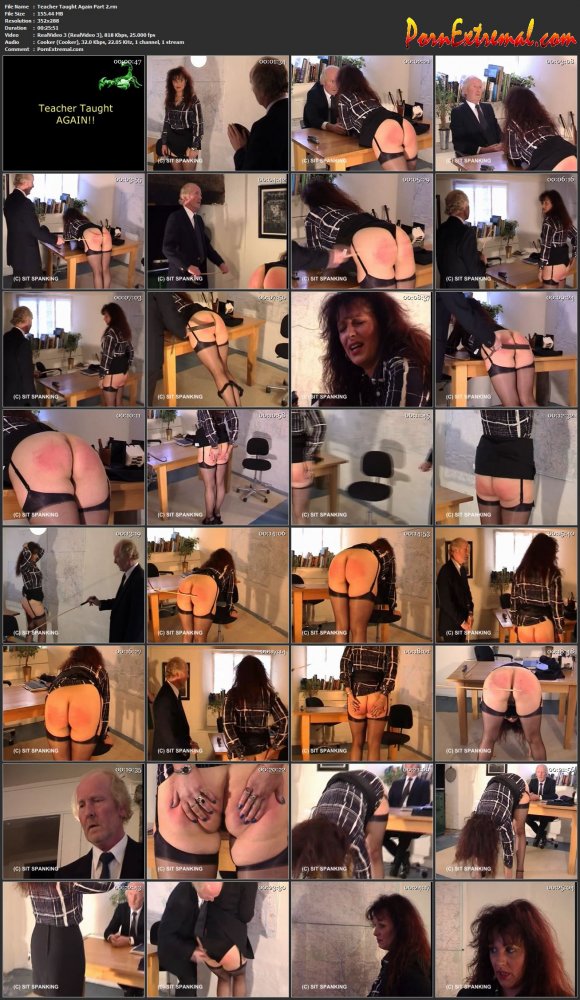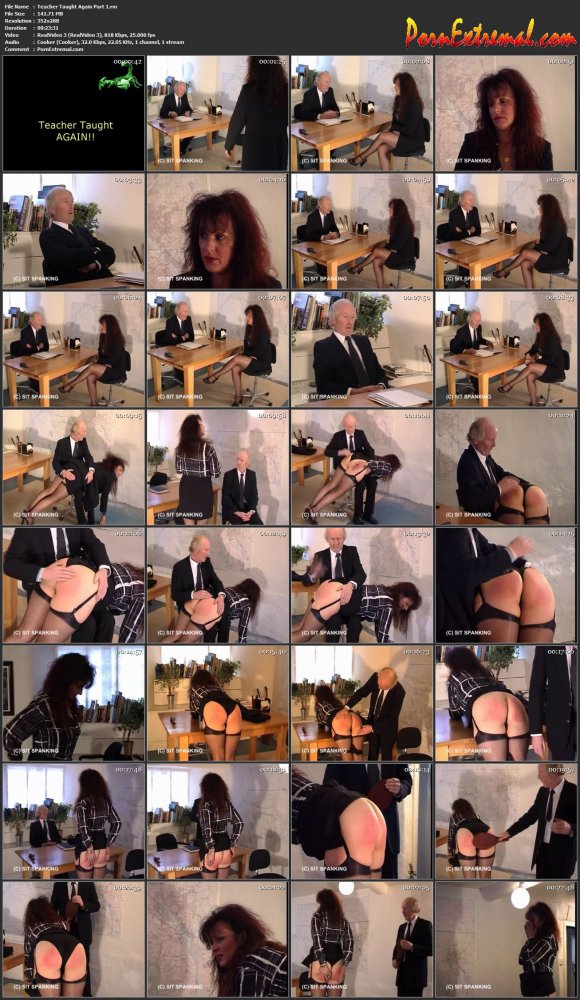 Teacher Taught Again Part 1.rm
Teacher Taught Again Part 2.rm