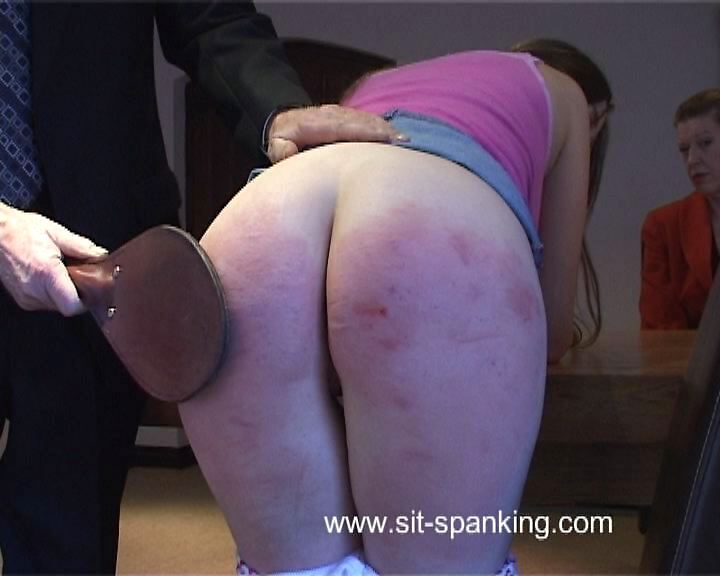 Sit-Spanking – They're both to blame Part 2
Categories: Punishment, Spanking, Discipline, Beating, Cane, Whipping, Old Clip
Description: Miss Jones points out that Fiona & Davinia are responsible for shipping some important equipment to an entirely wrong destination. The CEO is furious and summons the girls to his office.
Neither girl is willing to admit liability; in fact Fiona is particularly surly and quite rude. This behaviour is simply not going to be tolerated by the chief. Fiona's punishment can be seen in part 1 of this movie, but now it is Davinia's turn!
A prolonged over the knee spanking is considered a warm up for this extremely insolent young lady, who even now is full of back chat and a cheeky attitude. A severe strapping from a very heavy leather tawse, soon helps her change her attitude and turn her full cheeks a dark shade of purple!
A further paddling whilst bent over the boardroom desk and Davinia is promising never to make such mistakes again!