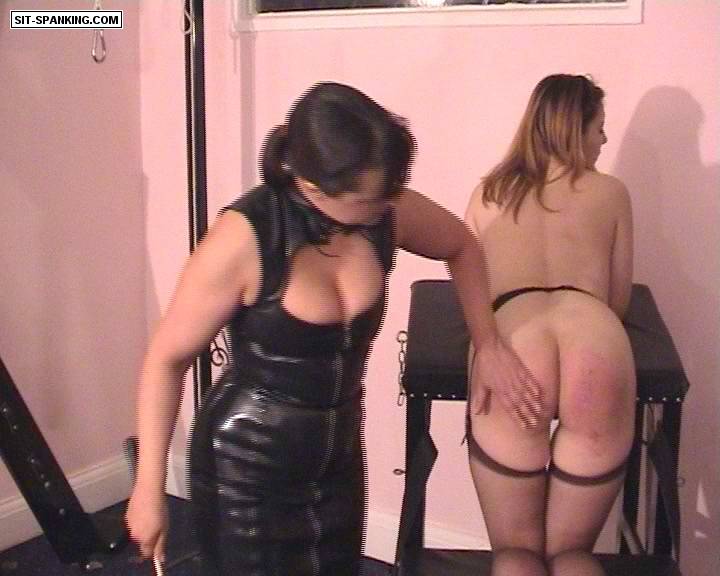 Sit-Spanking – Worthless Little Maid
Categories: Punishment, Spanking, Discipline, Beating, Cane, Whipping, Old Clip
Description:
This film features genuine life-style Mistress Veronica and is set in her private 'correction' rooms. It tells the story of her maid, Chloe and what happens when Chloe is foolish enough to neglect her household chores!
To say that Mistress Veronica is strict, is surely the understatement of the year as Chloe soon finds out to her utter dismay. She finds herself under the total and relentless control of her employer, who is most displeased and determined to teach this worthless little maid a lesson she will never forget.
Chloe at first has to undergo a severe spanking over her Mistress's knee. Her PVC maid's outfit pulled up to reveal little red panties and stockings. Mistress Veronica wastes no time in turning her maid's bottom cheeks a similar shade of red!
The poor little maid is then firmly secured in wrist and ankle restraints and made to wait while her Mistress changes into her severest outfit of tight black rubber. Chloe soon realises that this means serious business and has to wait helplessly for her return.
The maid's worst fears are soon realised, as Mistress Veronica returns and proceeds to punish Chloe vigorously with leather straps, tawses and paddles, whilst the maid is spread-eagled over a wooden trestle. A severe wooden paddle is then introduced to her already swollen and blistered cheeks.
No amount of apologies or pleadings is going to help poor Chloe, as her Mistress is now in full swing and she has already decided that the girl will be made to feel the sting of her canes.
What follows can only be described as what must surely be one of the severest canings ever captured on video, with Chloe receiving dozens of extremely hard strokes, culminating in an amazing finale over the whipping bench.
If you enjoy an extremely strict and severe Mistress, a suggestion of bondage and restraint with a hint of rubber and leather, but like the action to be 100% hard CP, then this is the film for you!