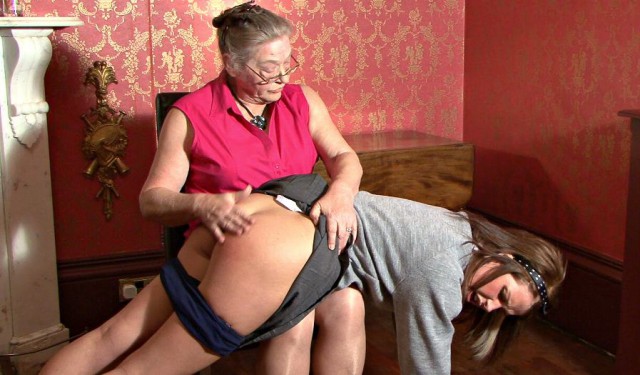 SlutSpanking – Punished On Arrival Home Late!
Categories: Spanking, UK Girls, Bare Bottom, OTK, English, Discipline, Spank Her Ass, Ass Beating, BDSM
Description: Jodie tried to lie her way out of being in trouble when asked why she was late back from school. She didn't know that she had been seen in town when she was supposed to be on the bus! Stern measures were taken by "Matron" to deal with the late time keeping & even worse the lies! Pants were pulled down & then bare bottom was smacked hard followed by a dose of the strap! New F/F Video out now!