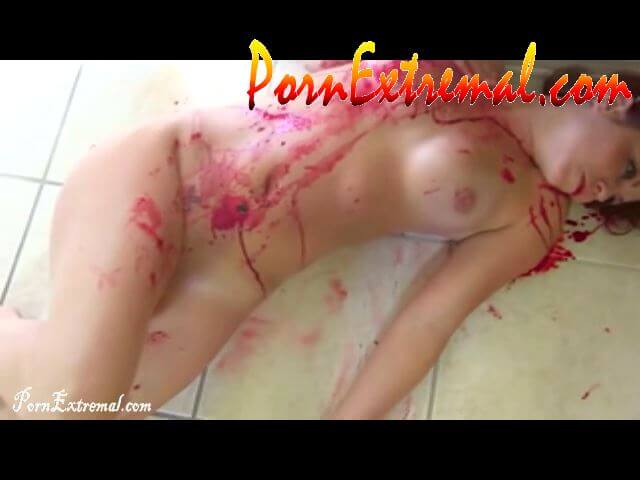 Black Nylons – The Wifes Away/Bnf My Wife Is Away
Categories: Snuff Play, Death Fetish, Shooting, Bloody, Lesbian, Naked Slut, Stabbing
Description: Travis just wants to have some fun while his wife's away, so he picks up a couple of local floozies, Hannah Perez and Kat Kavannaugh. What he doesn't know when he brings them over for a pool party is that Marie-Lyne, his wife, has returned home early! So, she's taking a shower while he's getting the ***** hot and bothered out in the back.
Marie hears the noise and looks out the window… That bastard! She grabs his gun and runs into the living room just as they are coming in to get a little action going. Before she knows it, she's pulling the trigger and the ***** are dropping like flies. Travis flies into a rage and grabs the gun, turning it on Marie.
So there he is, a little fun has turned into a huge mess. Bleeding, dying women are all over the place. Suburbia isn't always such a nice place…!