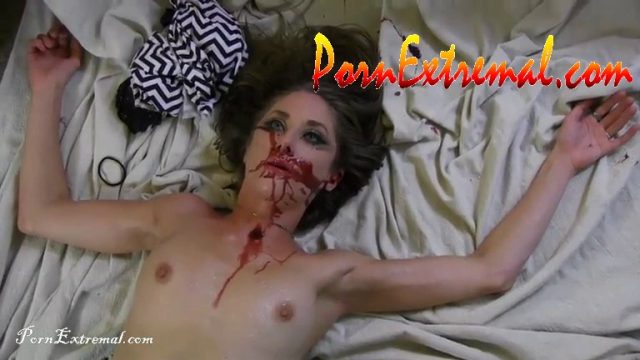 [New, Joint] Chris' Corner – Amazon Twins
Categories: Snuff Fetish, Rape, Strangle, Bagging, Shooting, Abused
Description: The eternal battle of warriors: The New Amazons vs The Brotherhood. The amazons are very sensual and hot blooded women. They focus on lust and blood. They live (and die) only for this. Members of the Brotherhood appear cold, but they can´t hide that they are attracted to them. The amazons have a deep desire of death in them and some actually WANT to be killed in a fight to the death and please their killer with a very sexy death. They may not know it, but it´s in their soul. That´s why The Brotherhood has an advantage sometimes.
Belle talks to her twin sister on the phone that their location was spotted by an assassin of The Brotherhood and to be prepared. The twin undresses for battle, she can´t wait to fight the assassin. As she senses his presence, she gets a pistol and shoots, but gets immediately shot in her bellybutton and dies an agonizing death.
Belle, who is spiritually related to her twin, experiences her fate, too. She gets more and more aroused as the assassin enters her room. At first it looks like her magic powers can save her, but in the end she gets up stabbed in the bellybutton and dies and even more outrageous death as her twin sister. The assassin is very pleased with her death struggle and the Brotherhood can detract two amazon warriors off their list.
Written by TS Solstice (Amfight), Belle gives the performance of her life as two wild amazon sisters who experience her ultimate sweaty, bloody demise. A MUST for all lovers of amazon warriors and bellybuttons!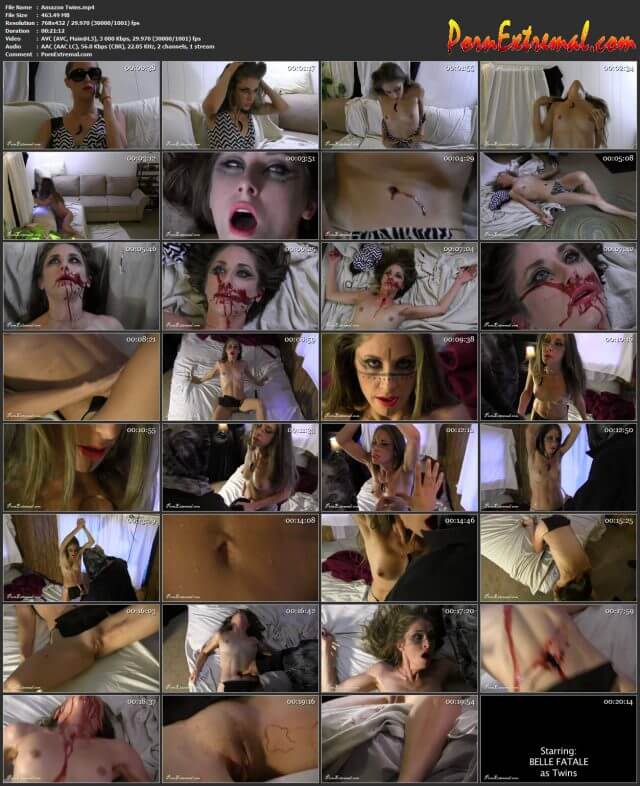 Amazon_Twins.mp4