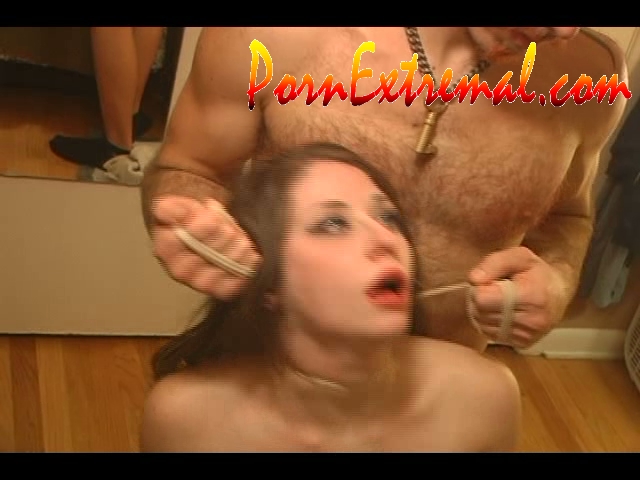 [New, Joint] Chris' Corner – Othello 011
Categories: Snuff Fetish, Rape, Strangle, Bagging, Shooting, Abused
Description: "Othello" opens up new ground in the genre of death-erotic films, by tapping into a very old source. One of the most passionate, violent and beautiful of Shakespeare's plays, Othello, with its elegant murder/suicide scene in Desdemona's bed, is one of the artistic cornerstones of death fetish erotica.
That artistry is on full display in this modern production of the classic story. Two young actors, Belle and Nick, make a suicide pact together, deciding to end their lives in the most intensely beautiful way possible. They will act out the death scene of their favorite play together, for real.
Coming home to their apartment, Belle finds that Nick has prepared everything to mirror the death scene of the play. A playbill from an old performance; candles to symbolize the fiery snuffing out of their lives; a knife for Nick's suicide, and a nylon for him to strangle her with. Knowing that this will be their last night of life and love together, they briefly speak endearing words to each other as themselves, and then step fully into their roles, becoming Othello and Desdemona. They make passionate love, exchanging fellatio and cunnilingus, which heats up into a sizzling sex scene there on the deathbed. The sex is graphic and intense, at times filled with balletic grace, and at other moments fierce and wild with raw sensuality.
When they've consummated their desire, they are ready to die. Belle puts out the candle and gives Nick the stocking to strangle her with. They speak the lines from the play that signal Desdemona's death, then Belle kneels upright on the bed, ready for her life to end. Nick wraps the nylon around her throat, tightens it slowly, and then completely. He strangles her with loving strength, as elegant and passionate as the sex which preceded it. When Belle is dead, he kisses her tenderly and releases her; she topples forward onto the bed, a red ligature line across her throat, her eyes wide and staring. Nick, consumed with a final passion for her, makes love to her body, then arranges her peacefully on the bed. He's ready to complete their pact, and speaks Othello's last words: "I kissed thee ere I killed thee. No way but this, killing myself, to die upon a kiss." He takes the knife and plunges it into his own side, gives his lover a lingering last kiss, lies beside her, and dies. The two eternal lovers are side by side, as the scene fades out.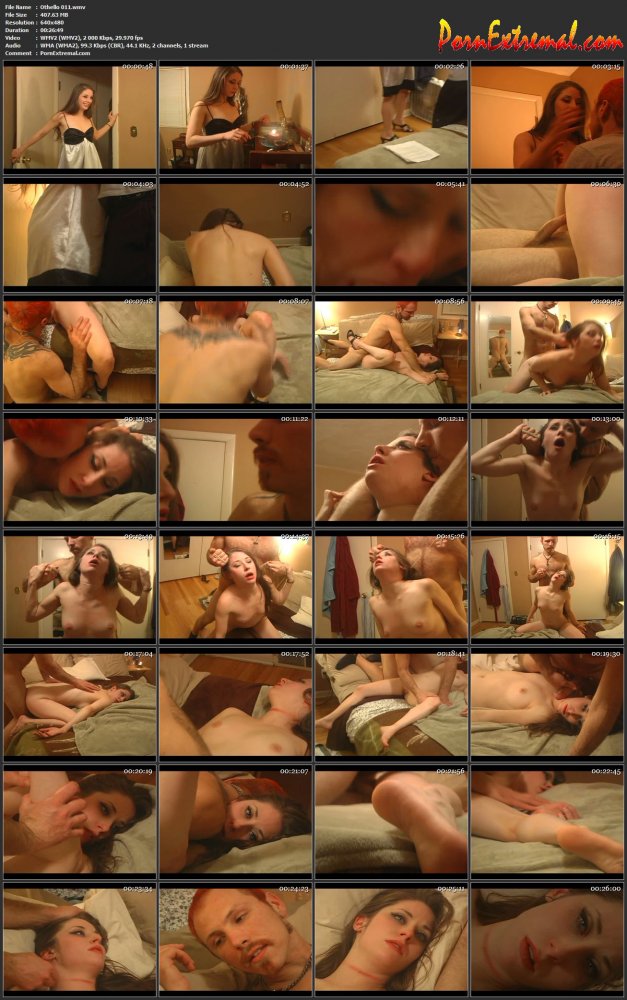 Othello 011.wmv