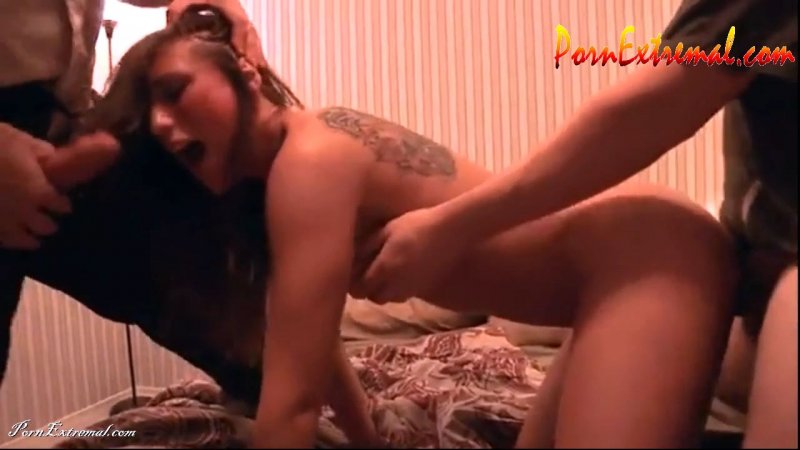 Peachy Keen Films – A Lovers Revenge
Categories: Strangle, Death Fetish, Snuff Play, Shooting, Abuse, Rape, Bagging
Description: Robert is a rich man, who has a lot of things. He has a house, a few cars, a successful company, lots of money in the bank and Rilynn, his girl on the side.
He's been seeing Rilynn for a while, and bought her a big house and a fancy car and enough money to live comfortably every month, but lately he's noticed that she's been acting strange, like she's seeing someone else, and Robert doesn't like that, so he sends his two buddies to follow her one night, and what they see is Robert's girl dancing with someone, and them both going back to his house for the night, they put two and two together and go to Rilynns house to wait for her to get home so Robert can get his revenge.
Rilynn comes home to find Rock and Brock waiting for her, they accuse her of using Robert and that they know that she is fucking someone else, she tells them that it is none of their business and tries to leave, but they don't let her.
They hold her up against the wall and beat on her, punching her and smacking the ungrateful bitch, then Rock pulls out a taser and tase her, then they throw her on the ground and tase her some more, making her whole body shake. They then play with her pussy, licking and toying with it with their fingers. They grab a wine bottle and start to fuck her cheating pussy. Then Rock straddles her and forces his cock into her mouth. Then they pull her up on her knees and make her suck their cocks till they cum.
They take her to her bedroom and fuck with her some more, tasing her and fucking her with a glass dildo and eating her out. Then they fuck her, in her mouth and pussy, then hogtie her with bondage cuffs and leave her for the night.
They return later and fuck her again until they cum all over her. Then they strangle the cheating bitch.
Fetish Elements: (HC) EXPLICIT SEXUAL CONTENT, RAPE, BEATING, WINE BOTTLE FUCKING, BONDAGE CUFF HOGTIE, BONDAGE, VIOLENCE, NUDITY, TASERING, FORCED BLOWJOB, STRIPPING, BODY VIEWS