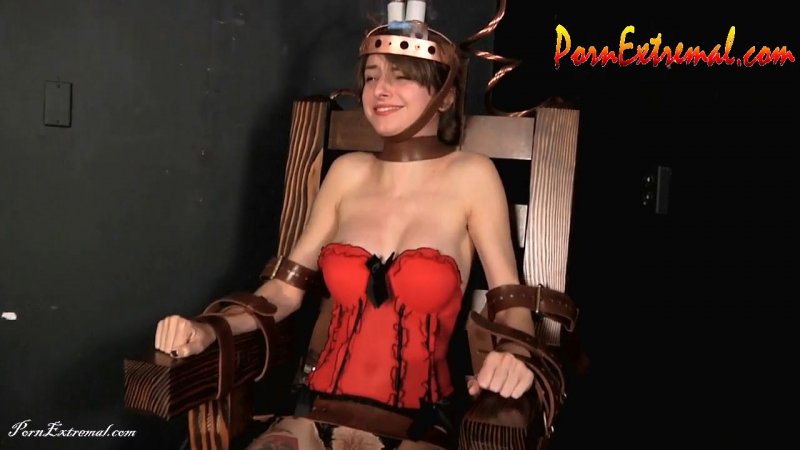 Peachy Keen Films – A Tough Execution / Willow Execution
Categories: Strangle, Death Fetish, Snuff Play, Shooting, Abuse, Rape, Bagging
Description: A condemned girl prepares for her execution by dressing in her best and most sexy lingerie.
She is place into the execution chair where she is to be electrocuted until dead for her crimes.
The guard carefully straps her in.
The time is at hand. The switch is pulled.
Poor Willow is fried repeatedly until dead.
She is removed from the chair, laid out on a white sheet. The guard slowly strips off her lingerie, subtly admiring her form.
She is wrapped up–soon to be taken away to the morgue.
Fetish Elements: Nudity, Sexual Content, Electrocution, Electric Chair, Lingerie, Stockings, Body Views.