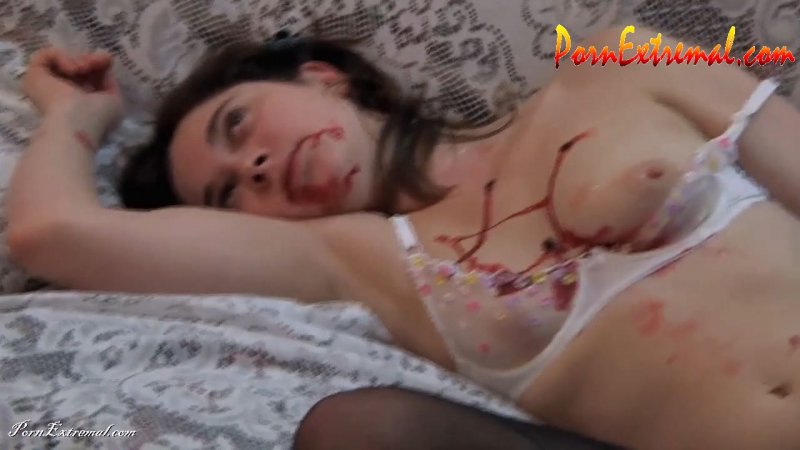 Peachy Keen Films – Amateur Assassin
Categories: Strangle, Death Fetish, Snuff Play, Shooting, Abuse, Rape, Bagging
Description: Miles is hanging out with one of his friends, Alex, who has a problem: a rich dad who spoils his bitch sister. He's about to die, and Alex just knows he's going to leave all his money to his sister Livia. Alex starts talking about how he wishes he could pay someone to kill his sister, Miles tells him he is happy to "whack" her.
At Livias house, she strips while listening to some music, then sits on her couch and masturbates through her tights until she comes to a mind blowing orgasm. Miles comes in, a silenced pistol pointed right at her.
He is nervous, and Livia thinks the whole thing is some kind of prank, so Miles ups his game and gets more aggressive. Realizing she is about to die, she gets up to run away, so he shoots her. She falls down and tries to crawl away so he shoots her some more, then puts her on the couch and plays with her body until she is dead.
Fetish Elements: (SC) MASTURBATION, STRIPPING, THREATENING, ORGASM, FINGERING, BODY FONDLING,PLEADING, SHOOTING, DEATH, BODY VIEWS
A Custom Production
Note: Actresses are over 18 at the time of filming and the word "teen", "teenage", "young girl" is only meant to imply legal age characters regardless of audience interpretation.