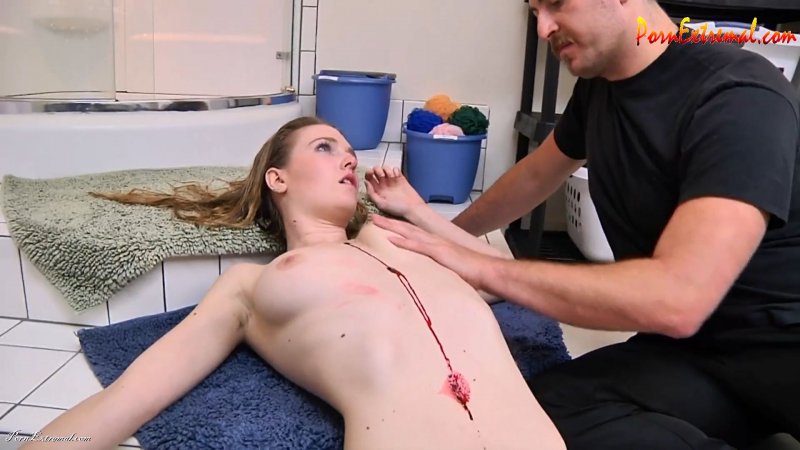 Peachy Keen Films – Ashley Shot In The Shower
Categories: Strangle, Death Fetish, Snuff Play, Shooting, Abuse, Rape, Bagging
Description: Ashley is taking a nice long shower after a hard day at work.
Someone is watching her.
She opens the door as the man approaches. He shoots her in the abdomen. She slides down the stall wall in shock. He raises and her eyes beg for mercy.
He shoots her in chest.
She slumps dead.
Outside the shower, sprawled out on the steps, he admires and touches her beautiful body. When he is finished, he shoots her in the head and leaves.
Fetish Elements: Violence, Nudity, Sexual Content, Abdomen Shot, Chest Shot, Headshot, Fondling, Body Views.
Note: Actresses are over 18 at the time of filming and the word "teen", "teenage", "young girl" is only meant to imply legal age characters regardless of audience interpretation.