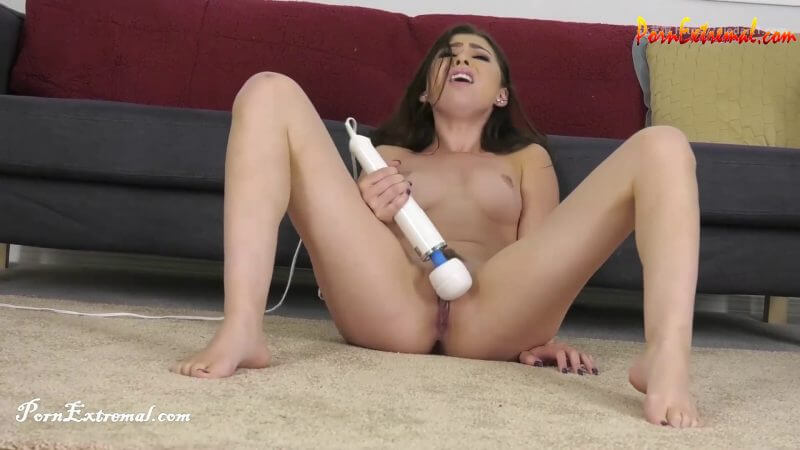 Peachy Keen Films – Dangerous Toy
Categories: Strangle, Death Fetish, Snuff Play, Shooting, Abuse, Rape, Bagging
Description: PRESENTED IN HIGH FRAME RATE 60 FPS!!!
Dirty slut, Melissa Moore, is sitting, naked, on the floor, making herself cum with a super-sized vibrator. Moaning and gasping, she is so focused on her needy clit that she has completely forgotten that a powerful enough orgasm can cause fatal heart arrhythmias. Sure enough, after one eye-rolling, toe-curling, humdinger of a climax, she passes out, the sex toy still buzzing between her legs. Luckily, her friend, Max, stumbles in on her.
At first, he thinks it's hilarious that the randy whore fell asleep, her beautiful tits and young pussy exposed, while masturbating, but he soon finds that she's not breathing. Quickly laying her down, he begins CPR. Her fat boobs are mashed under his hands, as he presses frantically on her chest in an effort to restart her heart. Again and again, he pumps on her rib cage, pausing only to check her pulse, before beginning another round.
He tries his best, but after a while, he realizes that she is not going to wake up. Hanging his head, he accepts that she is dead and nothing he can do will bring her back. Max is not one to dwell on the past or wallow in sorrow, however, and he knows that Melissa would like to be remembered as she was in life. A horny tramp that loves having dick inside her.
Sitting her up, back propped against the couch, Max parts her soft, full lips and slides his dick into her mouth. Grabbing onto her hair, he face fucks the sleeping trollop, drool leaking out of her mouth to drip off his shaft. Throwing her up on the sofa, he spreads her legs and buries his cock into her defenseless pussy. Flipping her over, he holds tightly onto her shapely hips and pounds into her from behind.
Using the floppy whore like a piece of meat, he keeps pummeling her snatch, until he cums, pumping a load of ball juice deep inside her. After he's had his fun, he leaves her corpse, naked and well fucked, to lie on the couch. Walking off, Max heads for the phone. There are probably other who will want to "pay their respects".
Fetish Elements: Explicit Sexual Content, Nudity, CPR, Resuscitation, Medical Fetish, Limp Fetish, Rolling, Lifting, Necro Face Fuck, Drool, Necro Sex, Necro Pussy Licking, Body Play, Body Views, Foot Views.