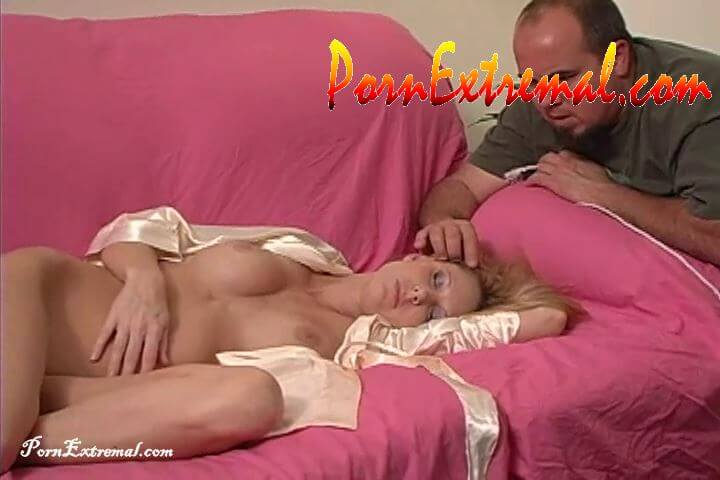 Peachy Keen Films – Deadly Intruder
Categories: Strangle, Death Fetish, Snuff Play, Shooting, Abuse, Rape, Bagging
Description: A woman is spending a quiet evening alone. She hears a noise outside and investigates, but finds nothing.
After changing into something more comfortable, she relaxes on her sofa and masturbates until she climaxes. Then, she drifts off to sleep.
A man enters her apartment. Quietly, he approaches her sleeping form. He lightly touches her, then gets his garrote out and places it around her next.
She wakes up and he starts her. She bucks and kicks wildly, her mouth open, tongue out and eyes bug wide. She claws and stretches as the garrote, twists and turns, heaves and buck, but nothing works. She weakens over time, and finally is dead.
He prepares to spend some quality time with her when he hears a noise. He quickly hides the body and leaves.
The womans boyfriend enters. He discovers her dead, stuffed under the coffee table. He panics and takes her to the bed. He starts to call the police, but then changes his mind.
Instead, he spends time with her. He slowly explores and caresses her body. He plays with her feet and toes. Eventually, he has sex with her, climaxing inside before he leaves to get help. She lay dead, head off the bed.