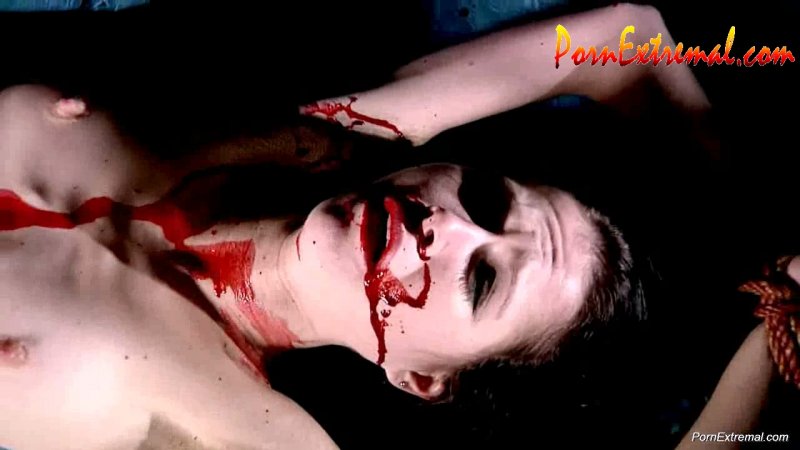 Peachy Keen Films – Eat Her Heart Out
Categories: Strangle, Death Fetish, Snuff Play, Shooting, Abuse, Rape, Bagging
Description: A women brings home a young hitchhiker. After she takes a shower, the women attacks the poor girl, rendering her unconscious. Later, in her secret room, she prepares the girl for eating. First, however, she has a little fun. Then, she torments her with the knife. Finally, she plunges the knife into her soft flesh, slicing her from sternum to her pussy. She pulls her guts out, then finally her heart as the girl dies. She samples a little bit her her raw before going off to start the grill.
Jessika did an amazing job, with awesome reaction to the gutting. If you like bloody gore or Dolcett theme, you should enjoy this. There are some great–live effects. Very messy!!!
Contains: Bloody Violence, Nudity, Sexual Content, , Mental Torment, Crying, Begging, Terror, Tied with Rope, Knife Torment, Dragging, Unconscious, Shower, Stabbing, Gutting, Girl Eating, Body Pans.