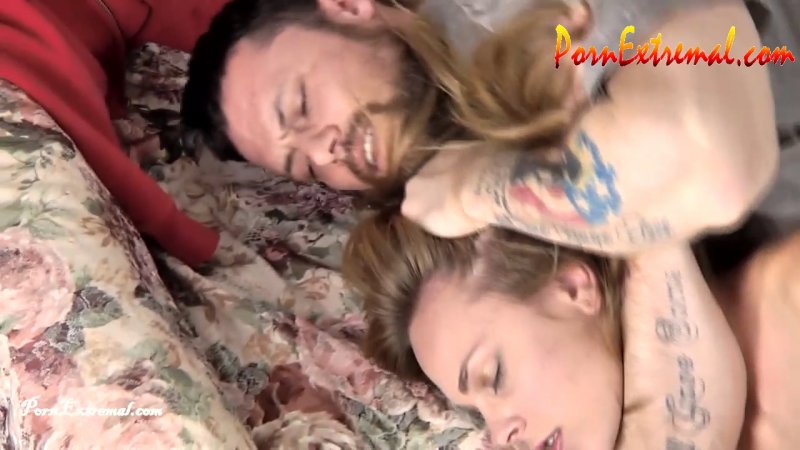 Peachy Keen Films – First-Time Foot Model
Categories: Strangle, Death Fetish, Snuff Play, Shooting, Abuse, Rape, Bagging
Description: Starring Jenny Jett and Sgt. Miles
Jenny is here to interview for a foot modeling job with Miles. He has her get comfortable by taking her hoodie off, revealing her pierced nipples.
Miles goes through the interview asking about modeling experience and her foot worship interests.
She takes off her sneakers and shows him her foot in a pair of nude pantyhose. He begins to touch her feet, massaging them and worshiping her toes. He starts to tickle her and she becomes increasingly uncomfortable as he sniffs her feet and kisses them.
She gets up to leave and he grabs her by the neck and chokes her until she passes out. He worships her feet for another moment before heading upstairs.
She awakes with a pounding headache, her foot is broken and in a tremendous amount of pain. She hobbles off the couch and down the hall, searching for a way out. She tries a door but hereТs a commotion upstairs.
Miles is coming down to finish her off. She rams him into the wall and tries to crawl up the stairs. He awakens and grabs her, pulling her down. He picks her up and chokes her against the wall. She struggles and cries until she gasps, dead. He drags her awayЕ
Fetish Elements: Sexual Content, Topless, Model, Interview, Sneakers, Foot, Panty Hose, Foot Fetish, Foot Worship, Choking, Captured, Gun, Pushing, Passing Out, Struggling, Gasping, Death, Dead, Body Shots, Foot Shots