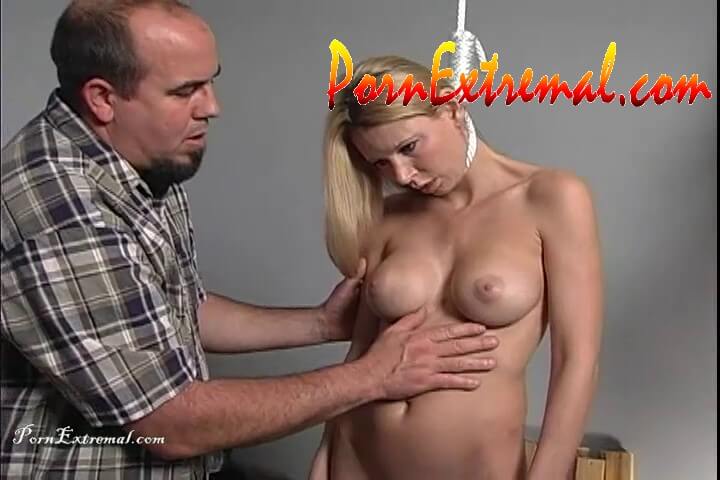 Peachy Keen Films – Found Hanging
Categories: Strangle, Death Fetish, Snuff Play, Shooting, Abuse, Rape, Bagging
Description: A man finds a beautiful woman , lifeless, in a storage room. He is infatuated with her beauty and spends time slowly going over her entire body.
He kisses and licks her, touches her skin, breast and hair, and plays with her dangling feet.
Later, he brings her back to his apartment.
He flops her onto his bed. He admires her form, then ascends on her form, slowly fondling her.
He moves up and down her body, touching, sucking, licking every inch of her glowing smooth skin. He plays with her hair and pays special attention to her perfect feet—even licking and sucking her toes.
Later, he sets her up for a bit, playing with her some more before letting her back down and turning her over. He admires her ass, runs his hands over her, then looks at her feet–her soles.
Later, he flips her back over, repositions her, then lets himself enjoy this woman one last time. He has sex with the dead girl, feeling her tightness around him like a familiar glove. He loves her for that moment. Then, he climaxes and is exhausted.
He leaves her there, laying on his bed, not wanting to deal with the reality of her situation at the moment. He will let her lie there for a while–looking beautiful.