Peachy Keen Films – His Dead Girl
Categories: Death Fetish, Necro, Brutal Amazons, Fantasy Snuff, Petra
Description: A serial killer brings his latest victim into a secluded room to spend time with.
After gingerly unwrapping her, he spends time slowly exploring her.
He starts by slowly undressing her. Once all her clothes are removed, he combs over her body, looking it, feeling it. He turns her to the side, and letter sets her up. He touches every part of her, teasing his desire for her. Once he is satisfied, he movies on to more intimate contact. He licks her lips, sucks her tits, tastes her pussy and feels her in the inside.
He spends a long time with her before finally allowing her to stimulate him. He uses her hand on his cock, stroking it until hard. Then, he slowly slides it into her tight pussy, fucking her until cumming all over her belly.
He then wraps her back up for use later.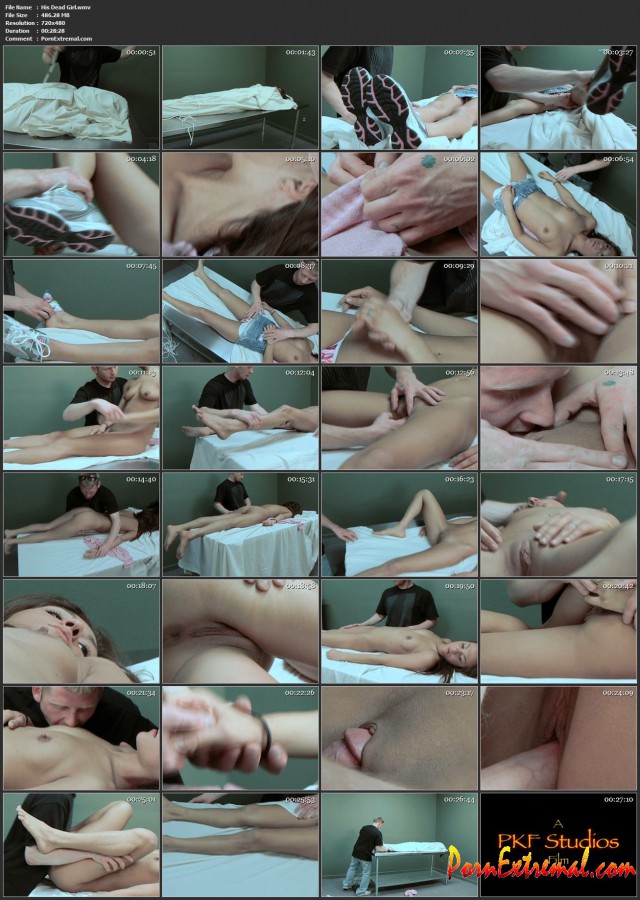 His Dead Girl.wmv