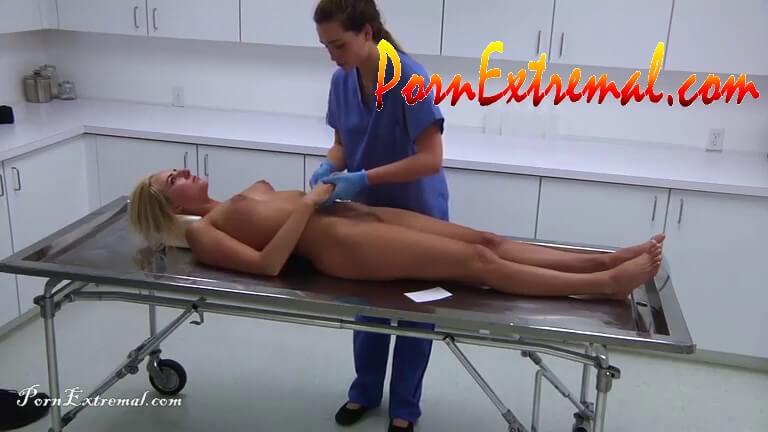 Peachy Keen Films – Kates Demise
Categories: Strangle, Death Fetish, Snuff Play, Shooting, Abuse, Rape, Bagging
Description: Kate's had a stressful week at work so she decides to blow off a party and stay in to enjoy a relaxing night at home alone. She's just getting ready to settle in when a stranger bursts into her home wearing all black and a ski mask and grabs her. She tries to struggle against him but he's very strong and determined. He wraps a small piece of string around her throat and tightens it over her windpipe. She thrashes around, clawing at his hands and kicking.
The struggle lasts for a while, and they slide to the floor. The intruder keeps a relentless grip on the string as she continues to fight for her life. She kicks her legs so hard that her feet hit against the wall, causing her sandals to slip off her feet, but she doesn't notice or care. Her face begins to turn a reddish purple color as her features swell and her efforts become more and more subdued. Her eyes glaze over and she stops moving completely. The attacker removes the string from around her throat and leaves.
The next morning, a concerned coworker got authorities involved when Kate didn't show up for work or answer phone calls. She was found dead on her living room floor. A team of detectives proceeds to thoroughly investigate the crime scene. Marking evidence, taking photos, swabbing the body, the detectives to everything they can to gather information from the scene.
Kate's body is placed in a body bag and transported to the local morgue. Upon her arrival, two coroners continue to investigate the body and all the evidence it has to offer. They take photos and notes as they remove the body's clothing, check it thoroughly front and back. They swab the inside of the mouth, vagina, scrape under the nails, check her tongue and throat, massage her breast tissue.
Fetish Elements: Sexual Content, Morgue, Strangling, Garrote Strangling, Swabbing, CSI, Body Bag, Flipping, Breast Tissue Massage, Nail Scrapings, Limp Fetish, Body Views, Foot Views.