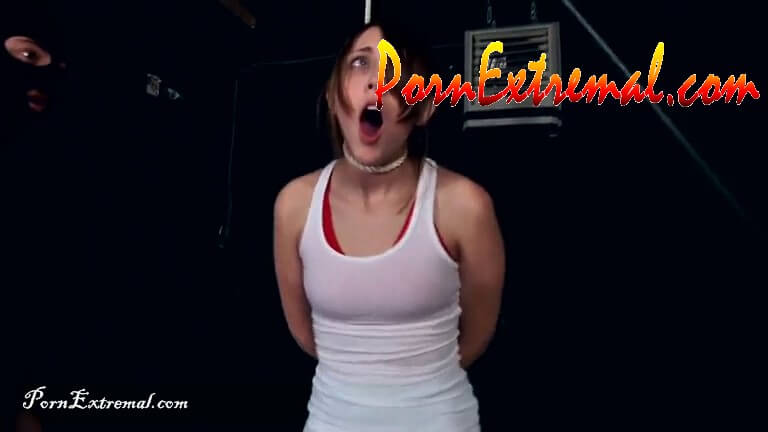 Peachy Keen Films – Nikey Huntsman – The Abduction
Categories: Strangle, Death Fetish, Snuff Play, Shooting, Abuse, Rape, Bagging
Description: Nickey is in the locker room after a workout when a man in a ski mask comes in, brandishing a gun and telling her to get on the ground. She obeys, lying facedown and placing her hands behind her back. He zip ties her wrists together and takes her home to his basement.
When they arrive, he removes her socks and ties her ankles together. Ignoring her terrified pleas, he stands her up on a stool and places a noose around her neck. He kicks away the stool and she gasps, kicking her bound legs and struggling for air as her eyes roll around wildly in shock. She finally starts getting tired from the futile fight for her life, and finally she dies.
The masked man releases her body, which falls to the floor in a heap. He removes her remaining clothing, her lifeless corpse flopping around on the cold concrete floor. After stripping her, he gathers her clothing and walks over her body, leaving her body contorted and wide-eyed on the floor.
Fetish Elements: Sexual Content, Hanging, Noose, Nudity, Foot Views, Body Flopping, Corpse Stripping, Capture, Gunpoint, Bondage, Body Views.