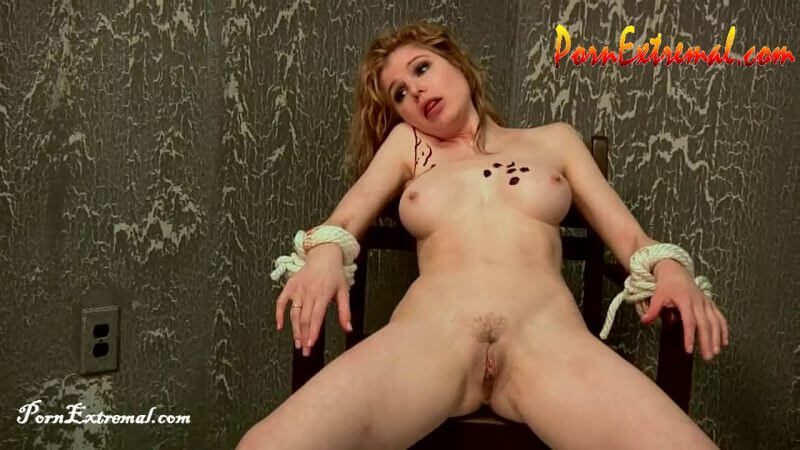 Peachy Keen Films – Righteous Execution
Categories: Strangle, Death Fetish, Snuff Play, Shooting, Abuse, Rape, Bagging
Description: Cynthia Collins is a bad girl. Evil in fact. She had robbed, murdered, maimed, and spit at preachers. She is a bad, bad girl.
Now, in her hideout, getting ready to shoot up so she could masturbate over all the money she had, the pigs had finally caught up to her. They burst right in and took her down.
They took her mugshot, then, represented by a wacky fantasy sequence, she was sentenced to be EXECUTED.
She is tossed in her cell, slamming her face against the wall, ***** in her mouth. She liked the pain. She wanted the pain.
Later, her last meal was a cold can of split pea soup. She ate it off the same floor she defecated on for weeks. She did not mind. She loved it.
Later, bound to a chair, black hood covering her face, she was finally agitated. She wanted the hood off. She wanted them all to see her face as she died.
They granted her wish–the hood was removed. Now, she taunted them, asking for her death–daring them to shoot her.
When the time came, 6 shots simultaneously rang out, slamming her in the left breast, tearing through her flesh and shredding her heart.
But she did not die right away. Her body arched up, her muscles locked, quivered. Then, she slowly relaxed, let out a high whine, then a soft sigh.
As she sank into the chair, fingers twitching, a long stream of piss flowed out of her, covering the chair and floor. She made sure back in her cell to keep asking for water. She wanted to give them a last show and she was. The pee seemed to flow forever.
When it was over, she was surrounded all around by her warm piss, her bare feet soaked.
Her body had stopped quivering. The execution was complete.
The bitch was dead.