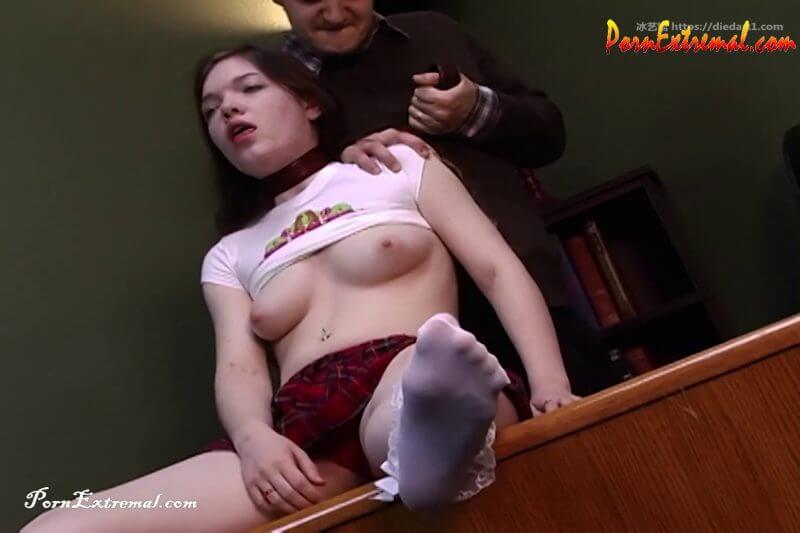 Peachy Keen Films – Schoolgirl Blackmail
Categories: Strangle, Death Fetish, Snuff Play, Shooting, Abuse, Rape, Bagging
Description: Starring Kirsten
Directed by JohnM
SHOT IN NEW DELUXE HD FORMAT at 60FPS!!!
Kirsten has been called into her counselors office again for her truancy and slipping grades. SheТs been so naughty, the counselor has no choice but to call her parents. UnlessЕ No, of course he couldnТt actually suggest that.
The counselor prods her with the right leading statements and soon little sexy, soft Kirsten sounds ready to play along. She will do anything to avoid the wrath of her violent father. She undoes her counselorТs pants to show him and his cock just what anything means. His cock probes her mouth until he cums on her tongue and it dribbles from her lips and down his shaft.
Seeing how easy this was, the counselor decides to push it..too far. The sneaky little minx recorded it on her phone! She will never leak that video. He knocks her out, only waking her to snuff out her pathetic academic life by strangling her to death.He cancels his meetings for the day. HeТs a new disposable fuck toy to play with, and a body to dispose of.
Fetish Elements:†Partial Nudity, Explicit Sexual Content, School Uniform, Teacher Student Role Play, Blowjob, Cumshot, Knockout, Garrote Strangle, Bladder Release, Fondling, Necro Pussy Eating, Necro Sex, Body Views, Foot Views.