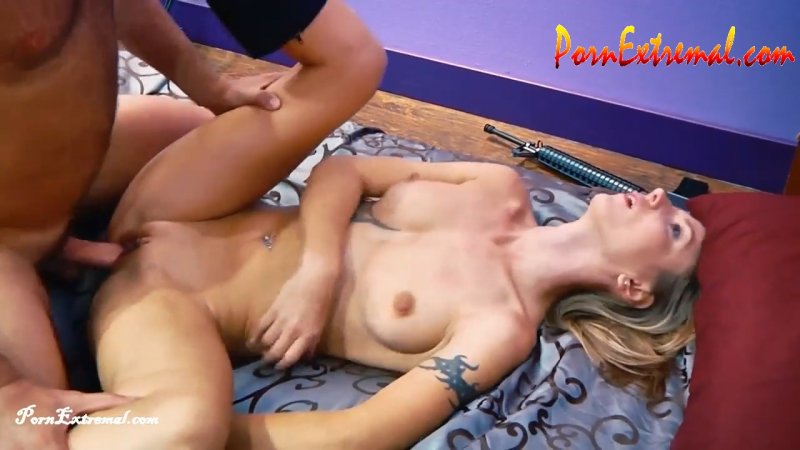 Peachy Keen Films – Sentry Showdown 9
Categories: Strangle, Death Fetish, Snuff Play, Shooting, Abuse, Rape, Bagging
Description: Starring Alina Long with Penny Pax
A sexy sentry guards a hallway with confident. Another sentry guards a room. They communicate status to each other.
A specialist had infiltrated the compound and sneaks up behind the sentry in the hallway.
In the room, the sentry tries to call the other, but she is not responding, so she goes to check on her—but finds her dead, naked and spread–covered in cum. She rushed back to her post in panic.
She is confronted by the specialist and they fight. At first, she is able to knock him down, but he charges and slams her into the wall, then takes her down—quickly securing a garrote around her neck.
As he strangles her–felling her sexy, sweaty, muscle-toned body writhing against him, he wants her. He fondles her, and eventually gets his cock out and starts fucking her as he is killing her.
After a while of that, she is weakened. He gets her up on her knees and keeps strangling her as he forces her to suck his cock. Finally, he fills her mouth up with his hot cum and she is dead. He lets her drop to the floor, then drags her up onto the bed.
For the rest of the time, he spends fucking her in different positions and cumming on her over and over until he is satisfied.
Fetish Elements: Violence, Nudity, Explicit Sexual Content, Espionage, Garrote Strangle, Garrote Strangle while Fucking, Sweat, Strangle BJ, Necro Sex, Necro Fucking, Lots of Cum, Necro BJ, Boots On, Body Views.