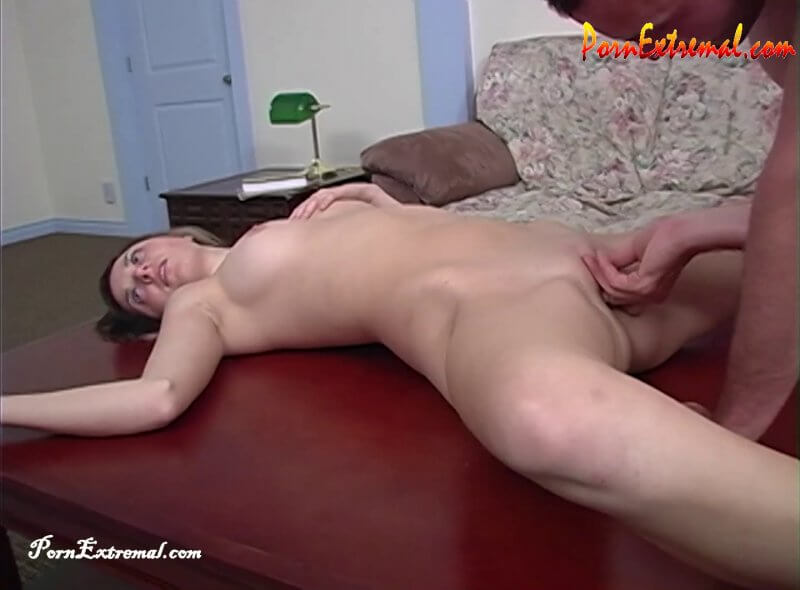 Peachy Keen Films – Ski Vacation
Categories: Strangle, Death Fetish, Snuff Play, Shooting, Abuse, Rape, Bagging
Description: Cole and her boyfriend, Jason, took a winter ski vacation and he was hoping to rekindle some romance between them however Cole doesn't feel the same way anymore. Jason tries to kiss Cole even though she is avoiding his advances and she asks him to "stop".
"This is how you treat me after I bring us here for this expensive ski trip?!? You act like a bitch?" Jason quizzes her.
"I just can't help how I feel," Cole tries to explain as she tries to break free from his grip standing up.
Jason is so aggrivated with Cole he goes to reach from her and as she is braking free he violently snaps her neck and her lifeless body drops dead on the couch right there.
Jason begins to undress Cole's floppy body taking a moment to massage and kiss her large plump breasts before moving to her pants and pulling them down.
Jason plays with Cole's pink sugar pussy for a moment rubbing her hands on her pussy and breasts also before pulling out his throbbing cock and shoving it inside her.
After he came he picks up Cole's body and carries her around before putting her back on the coffee table, Jason gets dressed and leaves her dead body there.
Fetish Elements: Explicit Sexual Content, Fondling, Sex, Stripped, Neck Snap, Death, Pussy Licking, Limb Play, Body Play, Carrying, Nudity, Posing, Body Views, Foot Views.