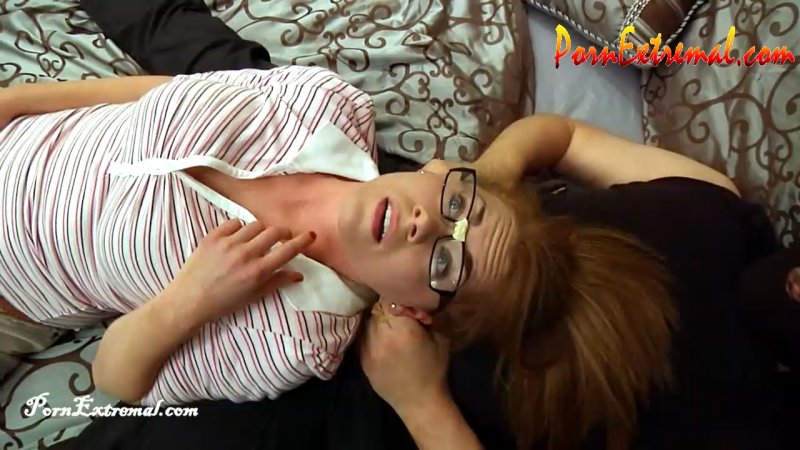 Peachy Keen Films – Strangle The Nerdy Girl
Categories: Strangle, Death Fetish, Snuff Play, Shooting, Abuse, Rape, Bagging
Description: Starli burst into her friends apartment to tell her about some nerdy collage award thing. But, no one is there. She gets a call and talked to her friend while a stalker looms in the background. The moment she hangs up, the masked man attacked.
She is yanked back and struggling like crazy. All over the bed they end up in many positions as he does his best to murder the nerdy collage girl. After a long, long struggle, she is finally still and wets herself.
Certain she is dead, he takes his time to explore his kill. Strips her, rubs her, fondles her and finally starts to fuck her. But, a noise distracts him and he gathers her up and drags her into the closet with him.
Contains: Violence, Nudity, Sexual Content, Garrote Strangle, Bladder Release, Stripping, Fondling, Positioning, Necro, Dragging, Foot Views.