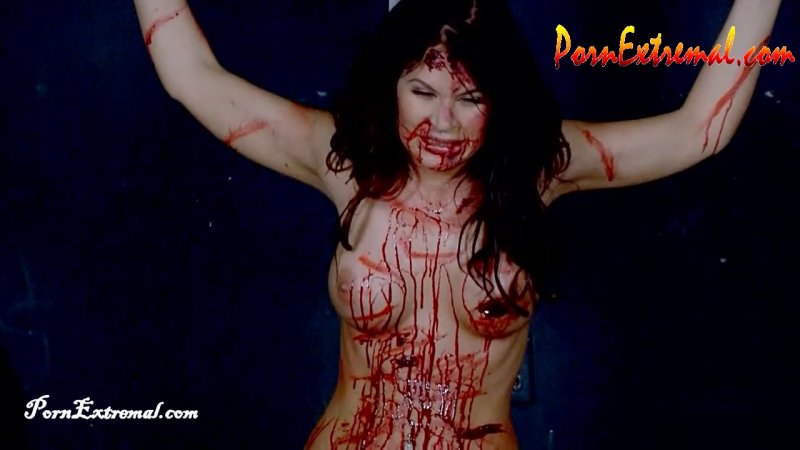 Peachy Keen Films – Terrible Pain
Categories: Strangle, Death Fetish, Snuff Play, Shooting, Abuse, Rape, Bagging
Description: Starring Stormy Evans
Directed By John Marshall
NOTE: This is very stylistic, yet brutal.
She is running, running, from whom, she does not know. Then she runs into a fist and she is down. Kicking, beating, whipping, she is worked over.
She is forced to dance.
Then, she is up on a post, more whipping, beating, pipe, whipping, clothes tearing, blood, blood.
Finally, she is on the cement, dragged to a spot. She things it is over.
Then, the drilling begins.
Contains: Nudity, Torture and Violence, Suspension, Beating, Hitting, Punching, Kicking, Whipping, Blood, Gore, Drilling, Body Views, Foot Views.