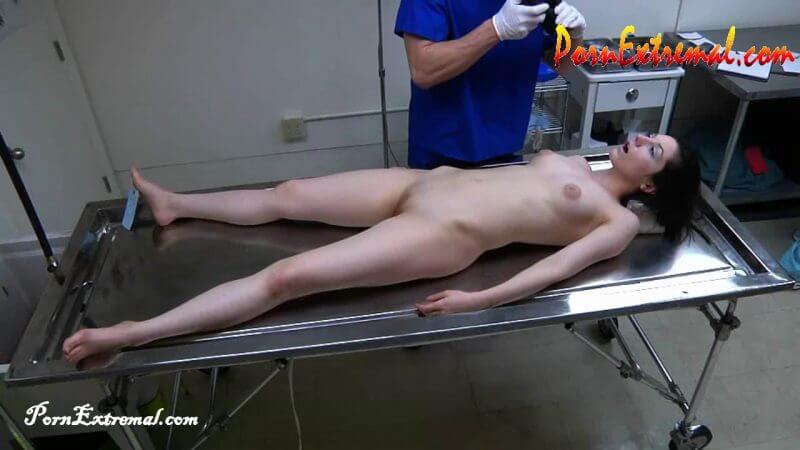 Peachy Keen Films – Victoria Verve In The Morgue
Categories: Strangle, Death Fetish, Snuff Play, Shooting, Abuse, Rape, Bagging
Description: Starring Victoria Verve, Tegan Mohr, Willow and Lucky
Directed By MaX CoXXX
Victoria has been murdered, strangled and her body dumped in the gutter.
At the morgue, morgue tech Willow and trainee Lucky, start their examination. They take her out of the body bag and start to relieve rigor.
They take the body's temperature, finger print and swab the mouth and pussy. They scrape under the fingernails and flip her over and examine her back. They take pictures of everything, then wrap up her hands and feet and send her off for funeral preparation.
At the funeral home, Tegan starts dressing the body, first in panties and bra, then puts her in a dress, then some high heels.
Tegan starts applying make up to the face, then leaves the body, ready for the funeral
Fetish Elements: (SC) Postmortem Exam, Temperature Taking, Body Play, Morgue, Body Moving, Relieving Rigor, Flopping, Mouth Swabbing, Fingernail Scraping, Dressing, Funeral Prep, Body Views.