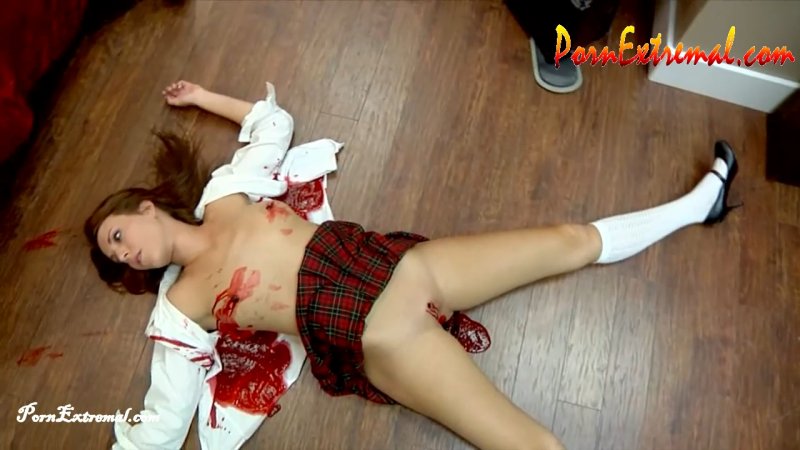 Peachy Keen Films – Wrong Target
Categories: Strangle, Death Fetish, Snuff Play, Shooting, Abuse, Rape, Bagging
Description: Starring Alisha Adams and Allie James
The hitman watches the schoolgirl as she walks through her room and turns right toward him. She gasps in surprise as he shoots her right in the left nipple. She sinks down as blood starts to seep out. He does not give her any time to comprehend what is happening and places another shot directly in her right nipple. She falls dead.
He spends time checking her out, stripping some of her clothes to showcase his handiwork. He eats her pussy for a bit before shooting her square on her venus mound.
He realizes now that he shot the wrong girl. It is her roommate he was supposes to kill. He fucked up and sits down on the bed, wallowing in his anger and frustration as the schoolgirl lie bleeding and head before him.
But he is in luck. Her roommate comes in, unaware of the man on her bed. She sets her bad down and turns just in time to received a shot right in her pussy. She starts to react, and he puts her down with a shot to the left, then right nipple. She collapses–dead.
Now his job is done. He strips her clothing enough to see his handiwork, then leaves.
The two schools girls like bloody and dead in their room.
Fetish Elements: Violence, Nudity, Graphic Sexual Content, Shooting X4 Nipples and 2 Pussy, Pussy Licking, Stripping, Body Views .