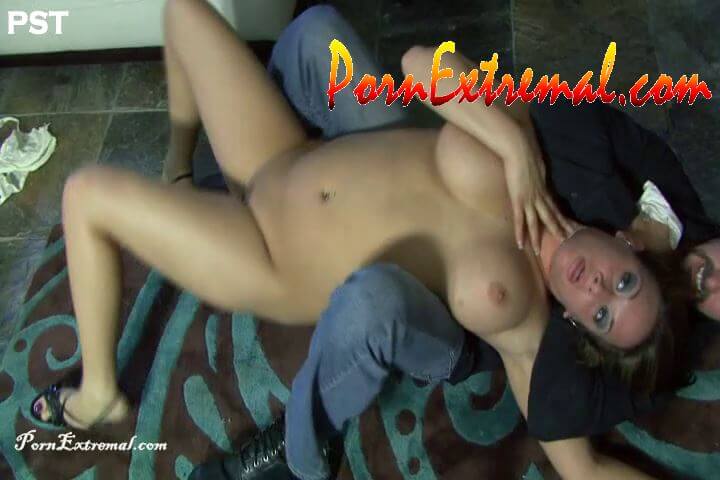 Psycho-Thrillers – Pundit Death
Categories: Strangle, Hanging, Rape, Death Fetish, Maniac, RolePlay Snuff
Description: Jack plays an agent who summons a celebrity reporter because he has important information that may expose major corruption not only in Los Angeles, but around the world. The celebrity reporter agrees to meet him secretly in a government sponsored residence. She prepares herself to take notes until the information he provides completely shocks her. He shows Tory three cell phones, each linked to a particular criminal. He then presents a bag of cocaine taken from a major drug dealer. What is the connection? All of the cell phones had the reporter's phone number in them. She had been sponsoring and at times funding major events in order to create her own news and to promote her own career at the expense of the lives of innocent people! Now her time was up but Tory doesn't go down quietly. Not a professional killer but one who will do anything to save her life, Tory pulls out a gun and holds Jack at gunpoint.
She tells him she will cook up a story of police and government corruption which will indict Jack and cover her own ass. The evidence will be used against him then destroyed as inadmissible for a second trial should she be exposed. Drunk with power, Tory decides to reach in and grab his cock and pull it out. She strokes it until its hard then exposes her big round tits to him. Knowing she had also fucked her way to the top, she exposes herself to him, her pussy wet and ready. She fucks him at gunpoint like a woman mad with revenge and filled with evil. She orgasms strongly on tip of him then it's the end of the road for Jack.
Standing she talks to him one last time before raising her gun but forgets how close she really is. Jack grabs the gun and they fight. The gun bounces away and Tory makes a desperate attempt to crawl and retrieve it. Jack is right on top of her, grabbing her panties along the way and using them to wrap around her throat. He manages to pull her back on top of him and strangles her for over 6 minutes. Tory puts up a strong fight to survive and free herself but even with all her womanly strength, she cannot free herself. Then last of the air burns within her big juggs and she dies grinding her ass into his cock.
Taking Tory down made his hard again and he fucks her passionately in several positions before climaxing across her big tits and her belly. He leaves her there, a dead heap of flesh as he calls his superiors to report on her.
Contains: Dialogue, Set-Up, Business Dress, Up-Skirt, White Panties, Short-Hair, Gun Play, Forced Male Undressing, Forced Male Live Rape, Forced Cock Masturbation, Female Undressing, Nudity, Breast Views, Ass Views, Vaginal Views, Breast Worship, Surprise, Fighting, Death by Panty Strangulation, Drool, Body Handling, Body Positioning, Body Pans, Multi-position Necrophilia Rape, Death Stare, Male Terrorizing, Vaginal Penetration, Sweat