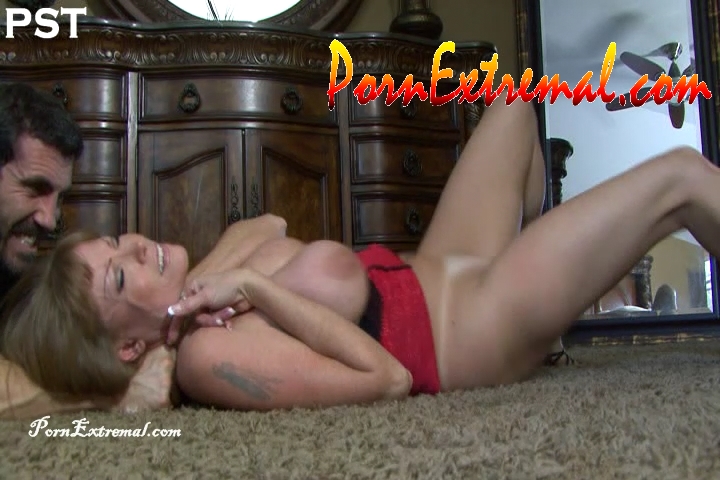 Psycho-Thrillers – The Limits Of Control
Categories: Strangle, Hanging, Rape, Death Fetish, Maniac, RolePlay Snuff
Description: Contains: Voiceover Dialogue, Public Attack, Neighborhood Kidnapping, Up Skirt, , Mature Victim, Knife Play, Terrorizing, Forced Undressing, Fondling, Nudity, Panty Tearing, Breast Views, Ass Views, Vaginal Views, Two-Position Live Rape, Gagging, Surprise Attack, Death by Panty Strangulation, Near Escape, Drool, Death Stare, Necrophilia Rape, Body Handling, Body Positioning, Body Posing, Body Pans, Breast Worship, Death Twitches, Limited Limp Arm Play, Rag Doll, Ligature Marks, OTS Carry
Editor's Notes: If you forced kidnapping and terrorizing control over a beautiful mature victim, then you'll love this one. Good balance of live and necrophilia content. Filmed in HD! Description: A man makes a decision to take the life of a neighborhood woman on New Years day. He had been planning and fantasizing about it but now was the time. Darla was returning from partying all night when he confronted her. She hadn't met or seen him before but tried to be polite as she passed by him in the early morning hours. As she walked by, he blocked her way and grabbed her by the arm. He studied her as she squirmed and stared at him in disbelief. He had crossed the line, now there was no turning back. He forced her out of view and into his apartment.
Divorced, he forces her into a pink room reserved for his daughter long ago. There he forces her to strip sat knifepoint. He enjoys the fears of his victim as he traces the blade over her big round tits. Darla cried, not knowing what was going to happen next. He made her believe this was just a rape. He cut her panties in half with the knife then forces her to turn around. He gags her and fucks her from behind as though he were riding a horse to the finish line then he throws her across the room and fucks her on one of the railings until he climaxes. He makes her promise not to tell anyone and she swears to it. She just wants to go home and forget this ever happened.
As she dresses he grabs the torn panties and strangles her from behind. They struggle for nearly a minute before she is able to turn into him and scratch his eyes. He loses control momentarily and his victim races for the door with him in hot pursuit. In her desperation, she forgot he had locked the door. When she realizes it, it is too late. He catches up to her and strangles her again while pulling her away from the door. The fight on the floor as Darla struggles to twist out of the tight binds of the garrote to no avail.
The strangulation is long, painful and brutal. Determined to take her down, he pulls as hard as he can until his victim is quiet and no longer moves with the defiance she once possessed. He pumps on her then releases her, admiring the deep bruising ligature marks surrounding her neck. The zeal of the fight for life aroused his cock and he lifts her into his hands like a rag doll and is set on punishing her ass hole. He buries his rod inside her loosening anal cavity and guts her out, spewing his seed inside her butt hole, mixing it with her virgin anal blood. Completely fulfilled, he has busted his limits of control. He carries her over his shoulder to his ride, careful that no one will notice him. It is still early and people are sleeping off the effects of a long night of partying.