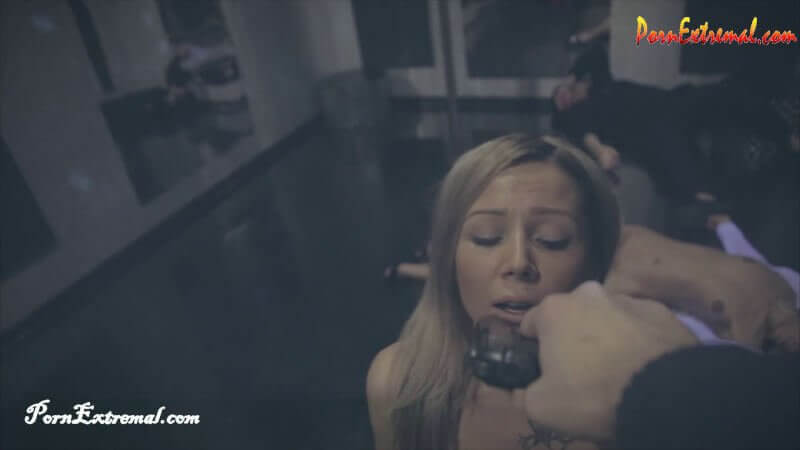 Crime House (aka Dark Rooms) – Cleaners
Categories: Strangle, Death Fetish, Snuff Play, Shooting, Abuse, Gun Fun, Bagging, Nude Sexy
Description:
Experimental shooting shot movie!
Starring:
Juliana (bodygiard), Marianna (clubgirl), Annabelle (danser). Pola (girlfriend), Kit (security), Serge (rich man), Evgeniy (dead killer). Mike (killer), Alex (partner)
Only 3 minutes long but very interesting and very original and expensive to do mass shooting story with new shooting technology: All Film is shot in 1 frame!
Man kills girl to her head
Man kills female bodyguard
Man kills man
Man shoots the girl to her chest
Man shoots the girl to her mouth
Man shoots man
POV death
Man shoots dying girl
POV Shooting only!
1 scene. Killer's POV
Killer and his partner ruch to the night club. They are contract killer and must kill rich man. They enter to bathroom and see clubgirl on the toilet. HeadShot!
They meet the female bodyguard in the hall and shoot her.
They go to the disco. The target with a stripper and his girlfriend are there. They shoot the man dead, then shoot the dancer and then make scared girlfriend to play with dancer's body a little and then strip together. They kill her by shooting to her opened mouth.
They are ready to leave the location but security comes and shoots the partner dead and then the killer.
The POV death scene made like in PC games.
The last second the kills sees is the dead body of dancer and security… touching her tit!
It was reincarnation! The soul of killer went to security. The young man goes to the hall and sees dying bodyguard. She begs him for help, but he shoots her dead and touches her breasts…
This movie is very dynamic .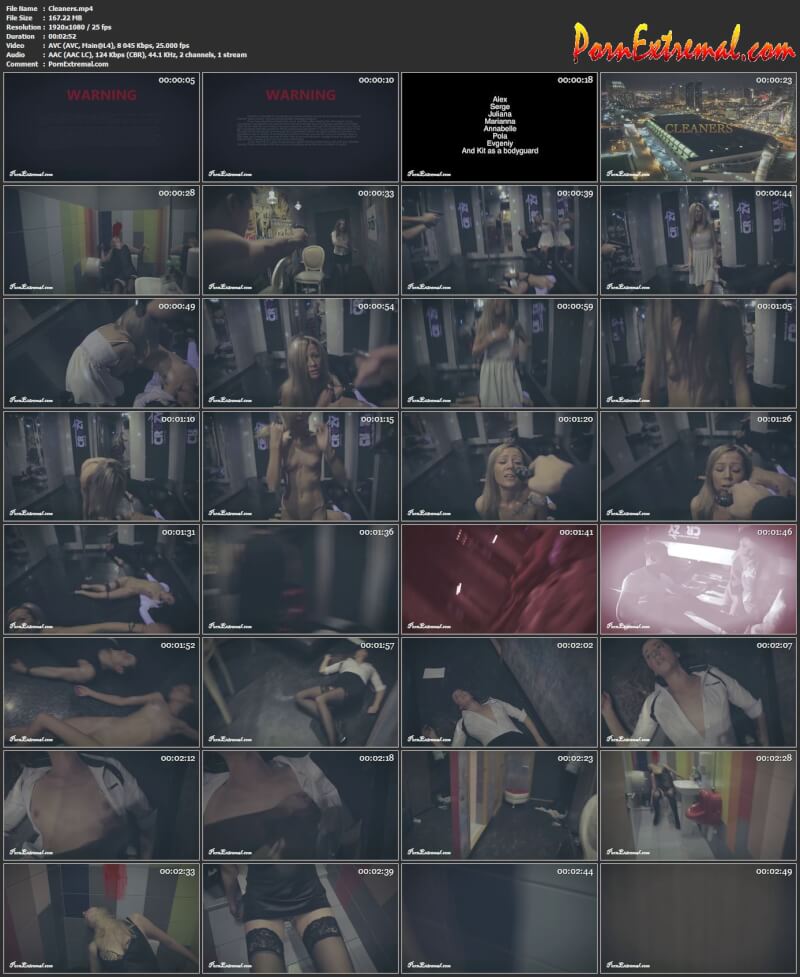 Cleaners.mp4