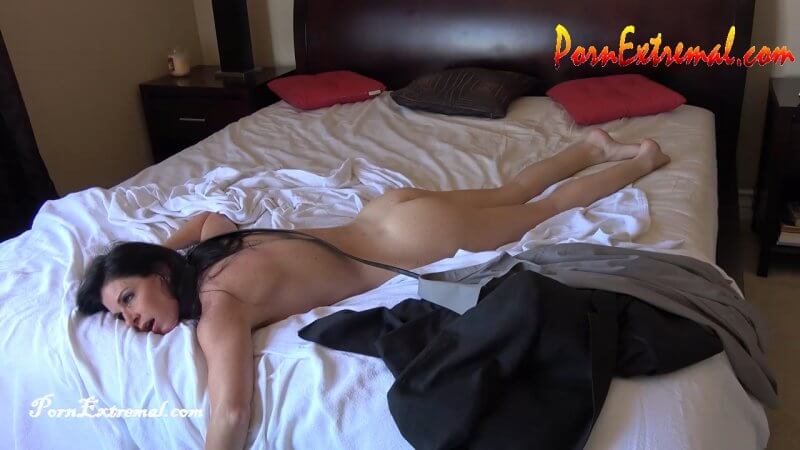 Psycho-Thrillers – Introducing Ray
Categories: Strangle, Hanging, Rape, Death Fetish, Maniac, RolePlay Snuff
Description: A guy was driving in car when he receive phone call. He was referred by senator Collins. He approves the call and allows the person on the other end to give him the job details.
He goes to the targets address and knocks on door, a woman opens. He introduces himself, as "Ray Donovan". He is there to pick up the disc she was trying to blackmail his client with. The woman is not intimidated by Ray and slams door in his face.
Ray laughs at her weak attempt, with smirk on his face he kicks the door open, grabs the woman by her jaw and pins her up against the wall, demanding his client disc. The woman tries to defend herself. Ray grabs her by her hair starts shaking her back and fourth.
The woman is getting scared and she is hurting from his aggressive behavior. She points to the stairs, "it's upstairs". Ray leads her around by holding her hair. She still doesnТt want to give up the disk, but RayТs power and aggression makes her give up the disc.
The woman pull out the disc from her nightstand and gives it to Ray. Pissed that she had to give up the disk, she starts calling him names and trying to humiliate him. Ray gets angry hearing her loud mouth. He grabs her again this time by her throat and pulls her closer to him. He will show her how small his dick really is! He starts ripping her clothes off and forces her to suck his dick. He then throws her on bed and begins ****** her. Ray jumps on top of her and violently forces his dick inside her, he pulls her hair when his fucks her from behind. Ray cums in her, tosses her on the bed and starts getting dressed.
The woman lying on the bed crying, but then she starts laughing. She tells Ray she is HIV positive! and that's why she was blackmailing his client.
Ray is pissed! He grabs his belt, puts it around her neck and pulls it tight. She falls limp face down on the bed. ******* her was not enough to tame his anger. Ray is still angry, he pulls his dick out again and turns her around and fucks her missionary until he cums. When his done, he gets dressed takes the disc and leaves.