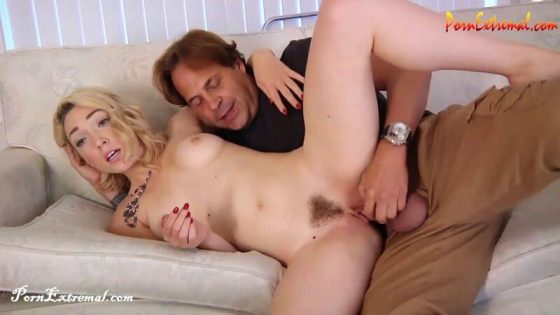 Peachy Keen Films – Pet Sitters Nightmare
Categories: Strangle, Death Fetish, Snuff Play, Shooting, Abuse, Rape, Bagging
Description: Lily loves taking care of Eric's cat, but she's unaware of his time stopping watch and its magical power. What starts as a normal conversation becomes a confusing nightmare for Lily, as both her clothes and her dignity are slowly stripped from her. First, Eric freezes time and plays with her pretty feet, before draping her leg suggestively over his lap. Lily awakens, shocked to find herself in such a compromising position.
That is only the beginning. Next, she awakens, leaning back on the couch, legs spread wide and panties clearly on display, as Eric taunts her by telling her that she suggested they have sex. She looks frantically around, desperately seeking some explanation, only to be frozen again and reawakened with Eric's dick inside her. Nothing seems to make sense as she finds that she has no control over keeping any of her clothes on, or her client's dick out of her over stimulated cunt.
He laughs as he covers her in his goo, awaking her to her shocked and slime covered state, completely bewildered as to what just took place.
Suddenly fearful that her confusion will cause her to tell someone what just happened, Eric decides to end her life. His strong hands latch on to her slender neck, squeezing and shutting off her precious supply of air. She thrashes and struggles, but he is so much bigger than her, her end is inevitable. Soon, she is still, empty eyes dead and staring. This gets Eric hard again, so he shoves his cock once more into her well-used pussy, her corpse slack and jiggling as he pumps into her. He pulls out to spray cum on her and walks away, leaving her naked, her young and fragile body adorned only in his sperm.
Fetish Elements: Explicit Sexual Content, Nudity, Timestop, Stripping, Pussy Licking, Sex, Upskirt, Foot Play Body Play, Cum Shot, Hand Strangling, Carrying, Necro, Body Views, Foot Views.