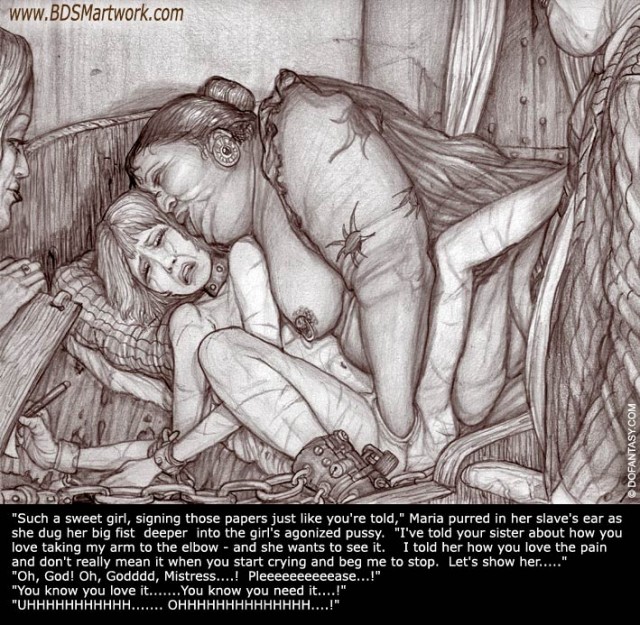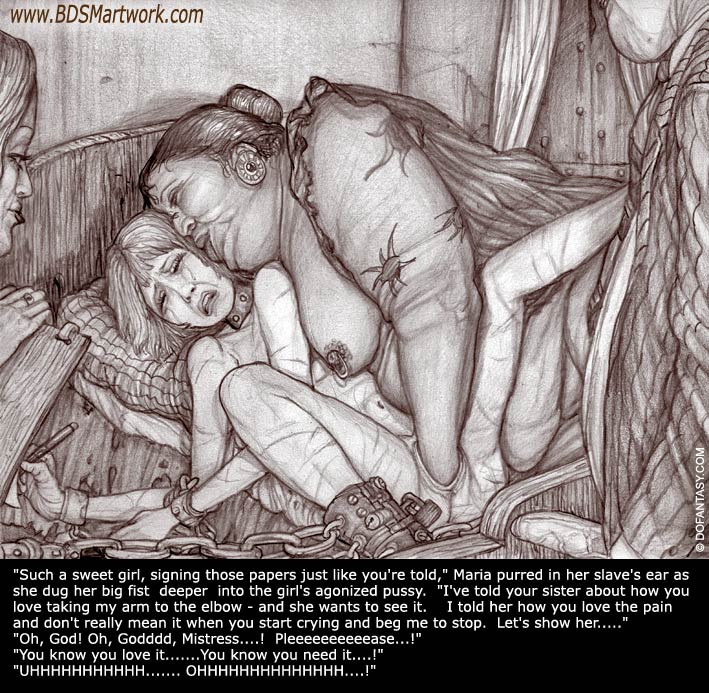 Uncle Boris Gets His Way.
Uncle Boris was a widower now; his dear beloved wife had died some months ago. She was a good woman who did what she was told and even in her advanced years, gave Boris all the sex he had demanded from her – even the hard, deep anal fucking that he enjoyed so much. Boris loved how his wife buried her face in the pillow to stifle her sobbing as he plowed her tortured asshole with his fat cock again and again throughout the night. Yes, she was a good woman and he missed her very much.
Luckily for Boris, they had taken in their niece Sonia some years ago and now she was a pretty grown-up twenty years – and Boris had made sure that she always obeyed their orders and kept the dank, cluttered and run-down apartment building that they owned clean and spotless and that she kept them happy by cooking a hefty meal.. Sonia was afraid of Boris, of how he stared at her so much while rubbing the bulge in his pants. But he was her uncle, so she thought that there was nothing to worry about, right?
But Boris was used to getting what he wanted. His wife and the sex she offered were gone; and Sonia was there, still so attractive and with such a great body….
Of course Sonia had thought the idea as horrible. She had tried to fight Uncle Boris off that first night – and he made her pay dearly. Hauling her down into their basement, he had whipped, slapped and beat Sonia before raping her. And now she had been kept down there for over a month; there at Boris' pleasure and his cruelty.
Sonia was a nice fuck, but Boris had begun to think of how he could have even more of what he enjoyed so much……
That night he came down to the cramped room where Sonia was kept, his wide, oversized cock erect and already oozing it's pre-cum. "Tell me, your younger sister Tania must be at least eighteen by now. She's out on her own now, isn't she? Working as some kind of clerk? "
Sonia's eyes widened as her evil uncle mentioned her sister's name. "NO! No! Not my sister! Please! Leave her alone! I'll do anything that you want, just not Tania….!
"You'll do anything I want anyway, bitch. You're going to call her and invited her over to visit us for the weekend"
"If you don't invite her, I'm going to snatch her and bring her here and then I'll fuck her and then I'll kill her right in front of you! Do you want that?"
"N-no! Please don't harm Tania. She's so innocent!"
"Then you better do a real convincing job when you call her and invite her over. That's if you want her to live."
"Please! I'll do what you say! Please!"
"I knew that you would. You've always been one to do what she's told. I'm going to train your sister to be my whore, just like you. Now turn around and bend over and ask me to fuck you up your ass……"
"Yes, Uncle Boris…. Please fuck me up my ass, sir….."
An Uncle Becomes A Daddy.
A sweet innocent 18 year-old Tania had been lured to her lusty Uncle Boris' house. A house in which Sonia, her older sister was already being held as a well-used sexslave down in the basement. Now Tania was also spending her days and nights in another section of that filthy basement; days and nights in which she could plainly hear the plaintive, pitiful cries of her sister and the wet, fap, fap, fap sounds of her being fucked.
"Uhhhhh, Sonia, my sweeeettt girl…. my sweetttt little girl! What a good ass you got…. so tight.. .makin' my cock stay so big…… keep it up like that, girl….. so tight…. so goooodddd…." fap…fap…fap "You love it, don't you? You love your dear uncle's cock fuckin' you in your ass….. don't you?"
"Y-yes, Uncle…. I love you fucking me in my ass….. please…."
Fap, fap, fap, fap, fap…..
"Move your butt around…… Yeahhh…… You're gonna make me cum, bitch….. It's comin'…. Get your throat ready, because I'm gonna my jerk my cock out of your asshole and stuff in your mouth so you can suck out all my cum and swallow it down….. Just like I taught you last night….. Here! Quick, get that mouth open for it…… Yeahhhh…. suck it all out, bitch….. Ohhhhhhhhhh…… Sooooo good….. keep milkin' it…. don't mind your shit on my dick, just suck it down with the cum…….. yeahhhhh…. You're such a bitch, cleanin' my cock with those pretty lips…… Uhhhhhhh… Don't stop, bitch….."
And then, Tania knew it would only be a short time before before Uncle Boris would be coming in for her. He was so virile; it would only be a half-hour or so before his big balls filled up again with a fresh load of semen and his big cock ready for more fucking…
It was in fact only a short amount of time before Uncle Boris entered the room where Tania was. "Ahhh, my pretty little niece, looking so good and so ready for my cock. Turn over and get that ass up in the air. I'm gonna give you another hard whipping. You want that, don't you?"
"No! Noooo! I can't stand it! Please! Please not another whipping!"
"Then you rather have me fuck your asshole just like I did your sister? Huh?"
"Y-yes…. Please…"
"Then you better be ready to take down your throat when I pull it out your ass, just like your sister does! You're going to do that ? You gonna clean your shit off my dick with your mouth? Maybe you prefer me to whip your ass instead? That what you want?"
"Nooo! Please don't whip me! I'll do everything you want, Uncle Boris….!"
Uncle Boris' cock hurt Tania as he began forcing it into her ass. " You're gonna be just like your sister, both of you are gonna be my whores," he groaned as he began to pound her asshole hard.
"Don't call me 'Uncle' any more, understand? From now on, you're gonna call me 'Daddy'…."
Her Husband, the Pimp.
Maddie Stern was one who carried a grudge for a long time. Once Maddie was a well-bred upper middle class girl from a decent family who lived in the suburbs. But an early bout with drugs led to her abandoning her past life in exchange for one in which she found herself living on the street and hustling to afford the heroin that she needed so badly each day. For a white girl, it was especially bad, but Maddie had a determination – and a mean streak that allowed her to survive amongst the dangerous criminals and low-lifes all around her. Eventually Maddie managed to quit her habit and became the sidekick – and later the wife – of the notorious black pimp, Rollo. "I married that white gal because she's as mean as I am," Rollo was fond of saying. He knew that Maddie would be there to help oversee his stable of inner-city street whores and to watch his back in ant situation, no matter how dire. Maddie Stern and her knife and that little ..38 Caliber that she kept on her….
Maddie was totally adjusted to her new life and never looked back upon her previous life – except for one unpleasant memory that just would not go away. Something that happened way back in her early high school years. Erica Hamel, that was her name. The tart-tongued and bitchy class president of each class year. Erica Hamel, who always had made it a point to comment on Maddie's lack of good looks when she was within hearing distance….
"Bird Beak" had been Erica's favorite insult, and she used it often. Her tight group of friends all laughed and agreed.
Maddie's face would reddened and her eyes would tear up a bit, but she never gave them the pleasure of seeing her pain. Eventually Erica and her groupies forgot about Maddie and moved on to tormenting fresh new targets. But Maddie never forgot….
It was years later that Maddie happened to spot Erica Hamel shopping among the chic stores in the city. It all came flooding back….. It was enough to spur Maddie to make the decision to follow Erica to that posh brownstone apartment in which she lived and to make her plans to finally have the chance to right the past wrongs that had been done to her.
With Maddie's typical thorough planning, it was easy to arrange for a couple of Rollo's henchmen to abduct a tied and gagged Erica from her sleep. In her new ghetto surroundings, Erica Hamel was a crying, begging mess who was only further surprised when she recognized the smirking Maddie when she strode slowly into the room.
"Well, well, well, who do we have here?"
Erica's mouth fell open when Maddie's face registered in her memory. "Oh, my God! Maddie? Maddie Stern? But what – ?"
"Yeah, it's me, 'Bird Beak'. Isn't that what you liked to call me?" Maddie wasn't one to waste time as she reached for the handy leather whip that lay waiting on the table beside her. "I've never forgot about you, Erica. Not one day's gone past without me thinking about you and how kind you were to me all those times. So here you are and here I am. Your whole life is gonna change, bitch. Your attitude is gonna change and in a few weeks you're gonna be so sorry….."
"W-what..?"
"You gonna be real popular, gal. Drugged up, but still really popular…. All those black cocks are gonna want you a lot! But I'm not one to waste time – so let's get reacquainted , okay? See this little whip? I use it especially on my gals when I break them in and get them ready for the street. And they're usually tougher black gals from the 'hood, much tougher than you'll ever be. So it's gonna be so much fun to see how you're gonna hold up when I really get into my rythmn layin' leather on ya." Maddie raised the whip and began to swing hard and fast…….
"Ahhhggggghhh…..No! Maddie!" Erica's shrill screams brought big Rollo and almost all the whores running to see the source of all the noise.
Rollo grinned as he watched his wifes intense punishment of this new white girl that his boys had brought in for her. "So that's her, huh? You finally got her. Yeah, this is gonna be a lotta fun to watch!"
Maggie didn't break the rythmn of her whipping, standing over the naked Erica as she beat every part of the crying girl's body. "It's gonna be so much fun, baby," she said. "Then I gonna have even more fun watchin' you punish-fuck her and make her scream all fuckin' night. I want ya to give her your best, baby. I wanna watch you rapin' her all night long. I wanna watch this bitch being broken in by some good ol' ghetto fuckin'….!"
Rollo's huge cock twitched in his pants. Breakin' in girls with his dick was something he loved doing. And this one was one of those pampered white gals from a nice background….Yeahhhhhh…
It was quite a while before Maggie, sweating and puffing, began to tire of her whipping session of Erica.
"Rollo, baby, I see you got your pants off and your dick ready. So let's take this sweetie in our room so you can fuck her good and plenty! Break her, baby! Hurt her like you like to do! Show her how the rest of her life's gonna be like! I got things in mind for her, a lot of things…… But first I want you to knock her up. I want you to make her pop out a black baby every nine months for a few years and we'll sell 'em. Good market out there for half-back babies! Yeah, we're gonna keep her knocked up until her body's used up…!"
Rollo grabbed the crying Erica and started to drag her in the bedroom. "You heard the woman. C'mon, let's give her a real good show! You ain't never had no dick like Rollo's! Oh, you gonna struggle, huh? That's good – I like a gal with a bit of fight in her! Makes me fuck her mean! Yeahhhh, Rollo's gonna fuck ya mean with his big dick!"
Margie's Bad Surprise.
Margie Prentice, the youngest of the two Prentice daughters had been looking forward to her eighteenth birthday for a long, long time. Their parents had died in a tragic accident some ten years before; their will leaving the huge Prentice Family fortune to Margie and her older sister, Maddie.
Quiet , reserved, Maddie and the spoiled and loud Margie had never gotten along, in fact, they had nearly hated each other since they wore diapers. Now Margie gleefully awaited the day when she became of legal age and could claim her half of the Prentice fortune. She had long lost patience with this old and out-of-date estate with it's large staff of dark-skinned workers and maids; just being around them made her feel unclean somehow. Them and their foreign languages! They all needed to be sent back home!
Yes, she would force this moldy old place to be sold and then laugh in Maddie's face and tell her one last time what she thought of her and that stupid family trustee, Mr. Bevens. She had never liked Bevens either; he and Maddie had always seemed a bit too close, too chummy for Margie's taste…
But on her birthday, things had gone so wrong! Starting when Mr. Fernandez, the estate's longtime head gardener had lured her to the back of the mansion with some funny story about an injured cat. Then there was that strange-smelling cloth that he presses against her face just before everything faded…
Everything kept getting worse; her waking up only to realize that she was now constrained by a series of leather and iron bindings and chained to the wall of a stuffy storage room. From the letterings on the walls, Margie could tell that this place belonged to one of the many Prentice businesses.
Then she saw Mr. Fernandez. He was nearly naked! His cock was exposed, erect! So huge! He had a smirking grin on his brown face as he approached her with that belt in his hand…
Margie's eyes bulged with fear and confusion, but her breeding still allowed her to manage an indignant, " Mr. Fernandez, what the meaning of this, you dumb foreigner? What do you think you're – "
There was the first whack from that belt. The pain, then more and more pain…
"Owwwww! Nooooo! Please! Mr. Fernandez! Stop! Pleasssseeee…!"
For hours and hours…..
Later there would be a different kind of pain that jwould jolt her back to her senses. The sharp pain came from her virgin pussy being pried open by Mr. Fernandez big dick. Margie screamed, tried to resist, but she was bound in place….His big rough hands held her tightly, bending her forward, positioning her better to take the full power of his crude brand of fucking.
From somewhere there was the sound of female laughter. Familiar laughter.
But from above and behind her there was the harsh sound of Mr. Fernandez's voice. " Ugh, Ughhhhh! You're so tight! Damn, Puta! You little whore! Bitch! My little bitch!" His cock pounded deeper and deeper into Margie, making her feel as though her insides were being torn apart.
Then there was that final shove of his cock , impaling her at her deepest recesses…..Margie panicked even more as she knew what was coming. " No! Mr. Fernandez, don't….!" But it was too late as he gripped her hips , pulling back so that her pussy smacked back against his balls. Margie almost fainted from the pain of that huge meat filling every inch of her raw hole as he held her still, his rigid, hard dick pulsing, jerking, then flooding her captive uterus with what seemed like a never-ending stream of thick, heavy cum.
Then there was that laughter again. And Margie knew it was her sister's voice. Margie managed to look up and saw her sibling looking down at her from a slot in the room. She couldn't see all their faces, but she could see enough to realize that the other pair of amused eyes belonged their trustee, Mr. Bevens.
"Well, how do you like being eighteen, little sister? All you imagined? Antonio there has got one of the biggest cocks anyone's ever seen. Everyone knows how you detest black and brown-skinned people – but Antonio thinks that it's a shame what they're going to have to put you through in order to teach you how to appreciate and respect dark cocks and pussies – but I guess you'll just have to learn, huh?
"Did you know that Daddy financed Antonio's two sisters' chain of whorehouses back there? Very profitable, Mr. Bevens tells me. Interesting women; talked with them on the phone. They say they really like the idea of having a sweet-looking young blonde Gringa gal to take care of their needs. They've already told their whores about you, too – and they're absolutely wetting themselves just thinking about all the things they're going to teach you! " Maddie giggled between her words. It was a side that Margie had never seen before in her sister.
'Well, Mr. Bevens and I are going now. Lots of things we have to see to – you know, like telling everyone how you suddenly decided that you just had go on an extended tour of our South American properties to see for yourself how things were going. And later we'll report the mysterious disappearance of my beloved younger sister. Shame that they'll never find you! Oh, It looks like Mr. Fernandez might be getting hard again! Oh, goody! Such a beast, he is. You're so lucky, little sister! Mind if I watch him fuck you? I like to watch things like this, always have. Can't wait to fly down and see you entertaining all those Latin whores! Maybe I'll get myself off seeing it, I know Mr. Bevens here will. He's jacking off right now, heh-heh….Mr. Bevens! Naughty, naughty…..heh, heh, heh…."
"Don't worry, your sister doesn't want me to kill you," Mr. Fernandez laughed as he started to abuse Margie again. "She just doesn't want to share the estate with you. Gonna ship you down to my little village, break you in, train you to be a good girl. You'll love livin' in my sisters' whorehouse – they'll make you feel right at home!"
"Nooooooo..! No…!!!!"
"You're so fuckin' tight, Puta! You're makin' me cum too soon! Aggghhhhhhhhh…… gonna have to punish you for that!"
Margie's New Home
It had been a severe ardeal for Margie. Bound tightly, gagged and confined in a sealed wooden box while being transported naked on one of the family's cargo planes, she was a mess of aching bones and sore muscles when she finally arrived in South America. Her sister Maddie had personally overseen all the arrangements and made sure that Margie was delivered to her destination in the utmost security and secrecy.
Margie's destination was the No. 3 Perez Whorehouse located at the edge of the tiny town of Perez. Owned by sisters Celcia and Maria Fernandez, the Perez chains of brothels catered to a working-class clientele of miners, farm workers and others who made up the lower end of the area's society.
The deal was for a very large sum of money to be paid to keep Margie securely confined down in that large subterranean cell, the one with the soundproofed walls and the heavy metal locked door. It was a good deal and Maria and Celcia Fernandez were both looking forward to recieving the blond North American girl whom their brother had told them so much about. They had plans for her.
"Welcome, girl. I am Celcia and I have been looking forward to your arrival. This is my boyfriend Eduardo. As you can see, he is quite a man! I've heard you don't like darker-skinned people, but I'm sure that after a few weeks with Eduardo and all of us women here, you'll change your mind. Just look at that huge dick on Eduardo! He'll make you scream and beg at first, but then you start to love and worship him. Won't she, Eduardo?"
"Si, my love. She will be our little pet. Come in, girl. I'm going to give you my special kind of greetings!"
Margie Shows Her New Attitude
Maddie mad it a point to always fly down and personally present Margie with any legal papers that needed to be signed by her. She enjoyed witnessing for herself the perverse humiliations that Margie was enduring daily at the hands of her keepers, the two brothel Madams, Celcia and Maria Fernandez. A further thrill was seeing the obvious attitude-adjustment on Margie's part; she was no longer the proud, mean and arrogant little bitch who had made life so unpleasant for all those who had had to deal with her through the years. Now Margie was humble, obedient, pliable….The dusky whores who worked the whorehouse liked Margie's new personality. They liked how she paid attention to their tired pussies and readily licked their assholes without hesitation whenever asked. She had even become adept at sucking their toes and applying their makeup.
Margie was beginning to be the right kind of girl…
Maria, the tall and rotund co-owner of the Perez Whorehouses, had developed a deep affection for Margie and how she did her duties. In fact, Maria had begun to entertain thoughts of making Maria her very own property. She had quietly ordered the construction of a especially-designed dungeon under her seaside home, designed especially for keeping Margie. Yes, perhaps it might mean another year of the most intense and relentless regime of punishment and training for Margie – but in the end, Maria was sure, the blond girl would broken, ready for re-naming and even suitable, perhaps, to become Maria's sweet young wife…
At the moment, there was the matter of Margie having to put her signature to yet another paper that Maddie and Mr. Bevens needed signed for some business matter of the family estate and businesses. Maddie giggled again as Margie obeyed without hesitation. "Mmmmm, it's too bad that you're my sister, Margie. Otherwise…"
C> " Such a sweet girl, signing those papers just like you're told," Maria purred in her slave's ear as she dug her big fist deeper into the girl's agonized pussy. " I've told your sister about how you love taking my arm to the elbow – and she wants to see it. I told her how you love the pain and don't really mean it when you start crying and beg me to stop. Let's show her….."
"Oh, God! Oh, Godddd, Mistress….! Please…!"
"You know you love it…….You know you need it….!"
" Uhhhhhhhhh…….. Ohhhhhhh….!"
Step-Dad Rules.
Netty was 18 now by three months. She had thought that she would be in the midst of packing her belongings and finally being able to move into the City and maybe find a job or something. Anything to be able to get away from the farm and away from her step-father Big Bob. She and Big Bob had a less-than-cordial relationship since the first day that Netty's mother had married him. He was a brute of a man and treated both Netty and her mom badly. Mom had died a year ago and since then Netty and Big bob had spoken to each other only when necessary and Netty was counting the days until she had made all the arrangements and could escape this run-down farm in the middle of nowhere and the man who she hated.
To make things worse, Netty had began to notice Big Bob looking at her and speaking to her in a different way every since her birthday. In a way that made her uncomfortable, that made her skin crawl….
"Hmmmm you sure done grown up, gal. Done filled out in all the right places….."
"You look a whole lot like yer mother. Got a cute ass just like her…."
Then there was that afternoon when Big Bob had come in from the field and announced, " Netty, I've decided you ain't goin' nowhere! You gonna stay right here and take care of things, take care of me!"
Netty had laughed, "Are you crazy? I don't know what my mother ever saw in you, but I've always thought you're nothing by a big, ignorant slob who I can't stand! Get out of my way! I'm packing my bags and getting out of here!"
Big Bob's slap had knocked Netty to the floor and before she could recover her senses, he was dragging her into the bedroom her had shared with her late mother.
"I meant it when I said you ain't goin' nowhere," he said as he began to slap Netty's face back and forth.
"Please! Don't hit me! Don't hurt me!"
"I'm gonna do more than hit you, you little bitch! Gonna show you how I kept yer mom in line. Gonna fuck you just like I used to fuck her….!"
"No! Stay away from me! NOOOOOOOOOOO!"
But Big Bob didn't stay away from Netty. In fact he spent the next few days enjoying the feeling that came from filling Netty's holes with his big, strong cock.
After that , Big Bob made it a habit of keeping Netty chained – and availble – in the small, smelly barn at the back of the main house. Nothing he liked better than taking a break from all his hard work aound the farm and having a frightened Netty arouse his huge dick with her obedient mouth before fucking her long and hard on the dirt and itchy straw on the barn floor.
"I love fuckin' ya even more than I liked fuckin' yer Ma," laughed Big Bob. "I ain't gonna be yer Step Dad after next week. The preacher's gonna be 'round and he's gonna marry us up! Til then, I'm keeping ya out here in the barn," he said as guided his giant cockhead against Netty's pucker.
"That hurt ya? Don't worry, you'll get used to it…….Now start movin' that ass real slow-like…."
Prentice's Devoted Aunties.
It had been quite a shock for Prentice, the sudden change in the behavior of her three aunties. with whom she shared the little two-acre farm. In none of the time which she had spent with them after the death of her mother, had any of them ever exhibited the slightest hit of any impropriety in action or thought toward her. In fact, it had only been a matter of days since Aunts, Millie, Mildred and Great Aunt Belinda had gotten together and thrown quite a hoop-de-do birthday party for Prentice. There were no expensive presents to be had, but the dresses they made for her were almost as good as store-bought and the hand-made ice cream was more delicious that any Prentice had tasted before.
The Aunties' farm was isolated and on poor land but the women were hard-working andf managed to grow enough vegetable crops to feed themselves in addition to being able to make a living with what they sold to the grocery stores in the distant towns around them. Life was hard, but they had managed to get along by themselves, without any menfolk around.
Prentice had enjoyed staying with her Aunties, but she was of legal age now and had the normal teenager's urge to move out and experience what was out there in the world…. That was the beginning of things going wrong.
It was the actions of Auntie Mildred that started things; the big-bodied woman had grabbed Prentice by her arms, declaring, " Ain't you the most ungrateful, selfish gal! What do you mean, you just gonna pack up and leave us here? This is how you repay us for all we done to give you food and a roof over your head?"
Prentice was stunned. " I don't know what you -"
But Auntie Mildred was not one to argue. Her strong-armed punches reduced her niece to a wilted lump on the floor. When Prentice recovered her senses, she was being pushed naked into the living room. Oh, my God! They were all naked!
"We were counting on you wantin' to stay here with us on your own accord, niece," Aunt Millie told her sternly. " But it seems we're just gonna have to make sure that you stay here and keep us company. Lots of duties we had in mind for you to take care of. No men around, no need for 'em. Especially with a cute gal like you bein' here."
"What are you talking about? I don't understand!"
"Oh, child, you're a woman now – so quit pretendin' you ain't never heard of eatin' pussy. Mildred, it looks like we're gonna be spendin' the next few days teachin' our niece here the facts of life. Why don't you go and get that giant strap-on thing you use on gals who get stubborn, like I think this one's gonna be……"
"What the hell's all this noise out here?"
"Sorry, Great Auntie. Our niece here has told us she wants to leave us and go out on her own."
Well, we can't have that, can we? I've been lookin' forward to havin' her lick my old pussy to keep me warm at night! You and Mildred get to work breakin' her down like you did all them other girls we got buried out back. Then you come and get me when she's ready and in the mood. I wanna be first, understand?"
Forced Into the Family.
Anna had always wanted to be fully accepted by her Step-Aunt Dorthy and her two daughters. In the four years that she had lived with them, it seemed as though she was still considered an outsider, no matter how much she tried to earn their respect and affection. The two daughters, Emily and Tonia, were just as distant now towards Anna as they had been when she first arrived. Dorthy was only slightly better in her treatment of her step-niece; being more concerned about how much work that she could put in during the day – in contrast to her two cousins, who tended to spend much of their time chasing boys and raiding the refrigerator. The rural trailer park that Dorthy owned was in constant need of sweep, repairs and other work, so it seemed that for Anna, the chores never seemed to end.
Finally Anna decided, enough was enough. Being eighteen, she had other things in life to explore and her dreams of being part of that family were not going to be realized – so why stick around?
Anna's mistake was announcing her intention to leave Aunt Dorthy and her two selfish daughters behind. Aunt Dorthy had grown to rely on having all the hard work done by her niece and these new plans were a definite drawback. They beat Anna daily and kept her gagged and locked in the rear trailer at the back of the property.
"You know," Aunt Dorthy said thoughtfully to her daughters, " maybe that little bitch can still be some use to us after all. " I mean, she's got some good looks on her. I betcha it woundn't be a problem setting her up back there for paying customers. Nearest whorehouse is over at that truck station and that's twenty miles or so. We keep her back there, charge ten bucks or so and we might make a nice little bit of change off her pretty ass."
"That's a great idea, Ma! After we make a whore out of her, can she lick our pussies?"
"Of course, dear. I mean, whores do everything, right?"'
Emily had an idea. " You know, Cousin Willard's supposed to be comin' by tomorrow. Why don't we have him break her in? He used to keep the girls in line over at the truckstop…"
Cousin Willard was the perfect choice to break an unwilling Anna in and prepare her for her new duties as a whore. Nothing Willard liked better than raping and riding a pretty and crying girl…
"Fuck! This gal learns quick! Damn nice cocksucker! Here comes, bitch! Lookit all my cum runnin' out! Lick it all up, bitch!"
"You heard your cousin! Get to work and lick up every damn bit of that jizz, you hear?"