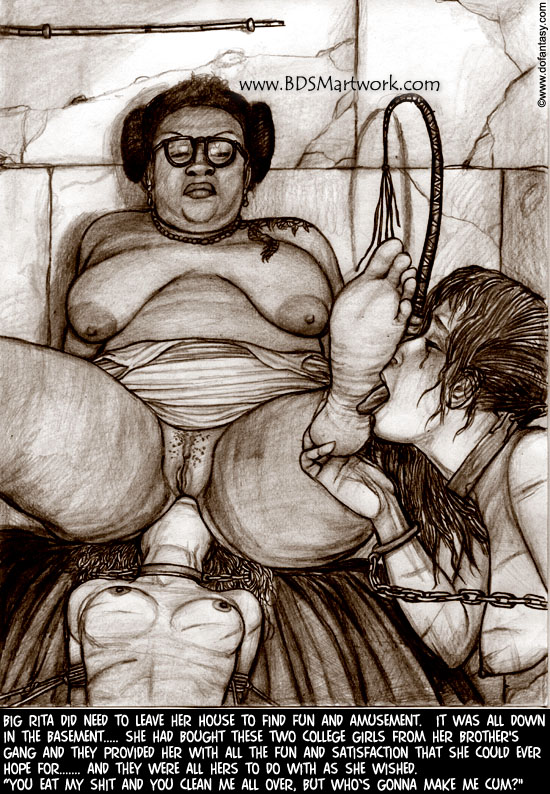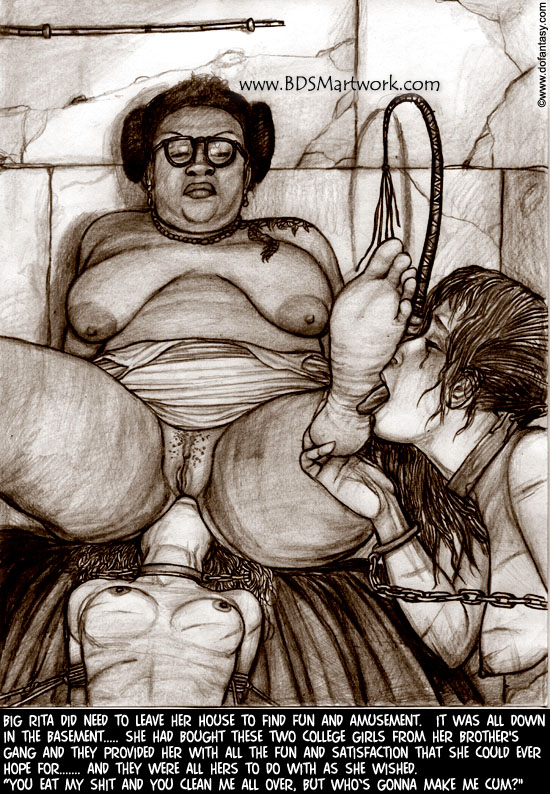 One day, these poor white girls disappeared. No one suspects that they're very near… in the ghetto.
posted 04/19/2003
Miss Bess took her time appraising the three young slavegirls that she had just agreed to purchase from the two drug addicts who had abducted them. Not too bad, she thought; the older sister was a bit plain, but she had those beautiful round tits that the customers would go crazy over. The cheerleader, just turned 19, would be the big money-maker. Innocent looks. Lush body.
Yeah, and make her wear that cute cheerleader outfit – that would provide her users with an extra bit of kink.
"You said that there were a mother and three daughters," miss Bess snapped at the addict who nervously stood beside her. "So where is the mother? You told my assistant that she was a good-looker for her age."
"Uh, she's still all tied up in the trunk of the car outside. We didn't know if you'd be interested in her, also…."
"Of course I want her too! get her!" An older woman wouldn't bring in as much profit – but miss Bess had some other ideas on how to utilize the mother, but just for the pleasure of her torment as she was forced to watch her daughters sold off or whored…
The second-oldest daughter, Janice, was chosen to serve as a fuckslave in the upstairs whorehouse. But Janice had showed a few signs of willfullness and lots of defiance, so a week of punishment training had been ordered for her. Big Benny was put in charge of her re-education – and he wasted no time in his duties…
Miss Bess enjoyed the pitiful pleas and screams of the mother as she was forced to watch her oldest daughter being dragged away by the young black man who had bought her for 500 dollars. Bess's boyfriend laughed hard, thoroughly savoring the thought of the girl's fate.
"Your girl is going to be screaming much louder than you are. That's Artie, one of our steady customers. he's got some very strange ideas about how to enjoy sex. Take a last look at your daughter – ol' Artie might look like a geek, but he likes his sex a lot rougher than most men, if you get my meaning. He's always having to come back here to buy another girl, because his don't tend to last too long.
"But maybe your daughter will be the one who finally manages to give him what he's looking for… Ha! Ha! Ha!"
"Bess was right about how much of a turn-on you are, girl. I can see why she's decided to keep you as her personal slaveslut. And you should be honored that she chose to let me and my friends take part in your training. We're gonna show you just how important it is to always try your very best to please those who spend their time with you."
"I mean, your mother has turned out to be quite a surprise. oh, didn't I mention that we spent all of last night downstairs with her? Yes, your mother is quite the entertainer. and so eager to please!
"Now, let me show you something that I brought especially for you. Before my friends have their turn, you and I will get to know each other…"
posted 06/11/2003
chico was amazed at his girlfriend's penchant for cruelty. Maria had repeatedly hinted that she thought it would be really nice if he could acquire one of those beautiful American tourist girls as a slave. He had assumed that she wanted a sex slave, but it became immediately clear that Maria preferred to indulge herself in extracting every possible ounce of pain from her poor captive.
The slumlord's spoiled daughter had been such a crass thing, a absolute little bitch. But with her ruthless father now dead at the hands of a group of his downtrodden tenants, she had instantly become totally powerless and helpless. Ernesto had asked her nicely for a leisurely fuck, but she had replied with a curse.
That had been a little over an hour ago. amazing how a bit of whipping and the teasingly slow application of a cigarette can work to change a rich girl's attitude. Ernesto now enjoyed the sweet sound of her voice begging him to fuck her…
Say it again, bitch!"
Yes… please… fuck me, Ernesto… I really want it, yyyyyyyyyeeeeeeeeee!!!
Incoming search terms:
| yhs-fh_lsonswrow (43) | | bdsm lust drawings hines (18) |