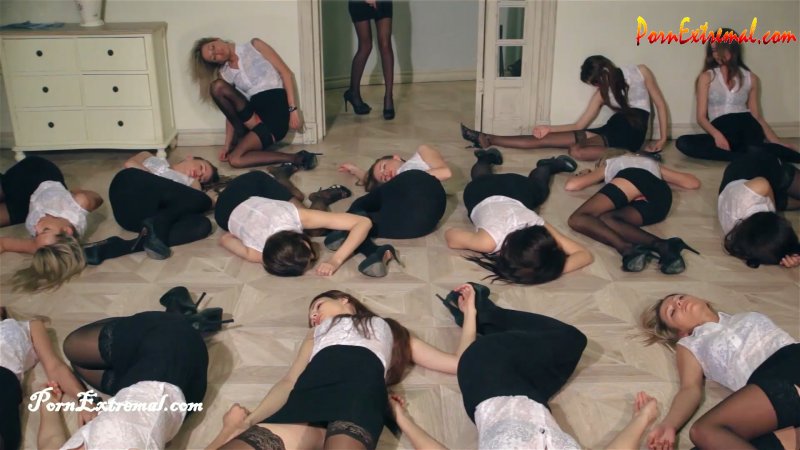 Choke Chamber – Clones 2
Categories: Strangling, Shooting, Rape, Lesbian, Snuff Fetish, Bagging
Description: After mass clones killing in the first part, another set of clones were sent to kill anticlones agent in his own house. Agent was warned that it could happen so he set traps in the garden. But he didn't know that there would be SO MANY CLONES…
The first group of clones are killed by gun, another – by machinegun. But afterwards the cruel fight begins…
It's one of the best our action movies with plenty of killing, different ways to die and huge groups of deadly super sexy clones. Tarantino style!
Description:
All clones dress in classic agent-office style – white shirts, black short skirts, black stockings or pantyhose, shoes with high heels
Fetish Elements:
Shooting by gun, Shooting by machinegun, Mass killing, Japan sword deadly fighting, Neck snaps , Suicides, Human Shield, Checking dead bodies, Bad Girls, Plenty of dead poses, 15 dead girls in one scene More than 100 killing 5 huge bodypiles!