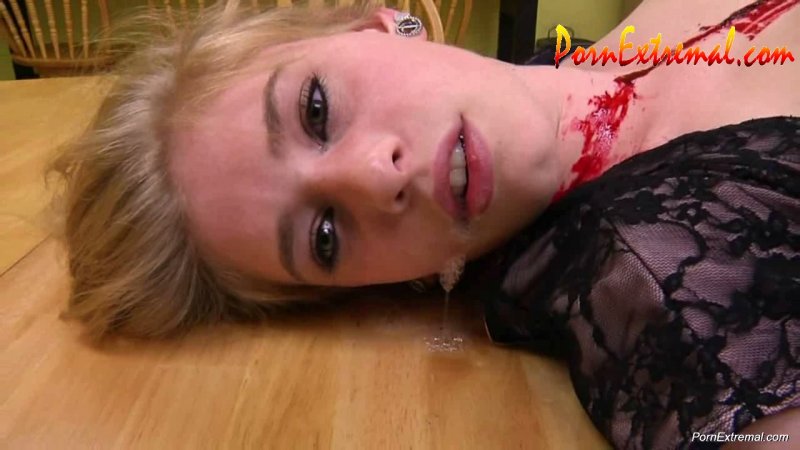 Peachy Keen Films – One More Chance
Categories: Strangle, Death Fetish, Snuff Play, Shooting, Abuse, Rape, Bagging
Description: Starring
AVN Award Nominee
Allie James
Directed By John Marshall
She was in the kitchen when he showed up. Her EX. He wanted one more chance. But, she rejected him–again.
He got a little rough, started grabbing her crotch and she grabbed the knife. He took it from her and quickly plunged into her belly. He let that sink in for a moment, then pulled it out and plunged it into her breast.
She was making strange sounds and trying to buckle over. He lifted her on the counter, leaned her back, said a few words, then finished her–stabbing her right between her breasts.
In a moment, she was dead.
He placed her on the table, looked her over, touched her, cut off her dress, fucked her mouth, then fucked her.
After a bit, he fucked her mouth again until he came.
He left her laying on the table with just her stocking on.
Contains: Violence, Nudity, Explicit Sexual Content, Fighting, Stabbing, Lifting, Stockings, Clothes Cutting, Necro BJ, Necro Sex, Body Views.