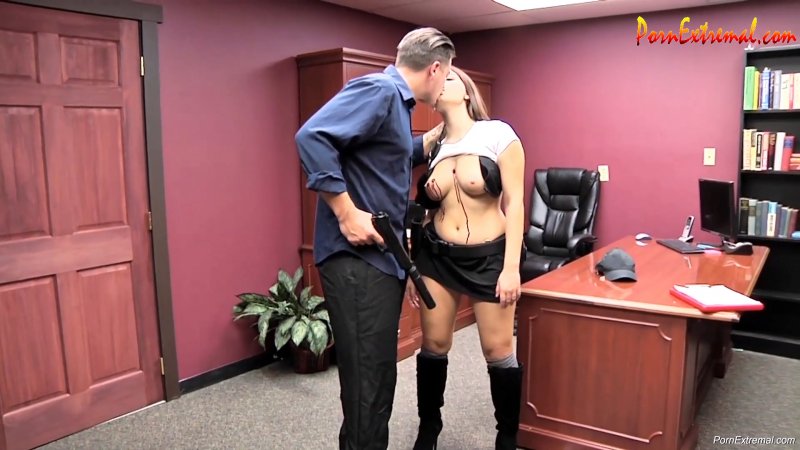 Peachy Keen Films – Security Failure
Categories: Strangle, Death Fetish, Snuff Play, Shooting, Abuse, Rape, Bagging
Description: Starring Valentina Nappi
Directed By JohnM
NOTE: She is one of the hottest actresses….WOW! Very Sexy! Don't miss!
A security guard catches a thief. But he manages to seduce her. When she is at her most vulnerable–he shoots her in the chest. She is in shock. Then he shoots her in the stomach and a couple times in the breast.
She falls to the floor in pain.
He strips most of her clothes off, then rubs his cock between her huge tits. He forces her to suck his cock. Then he get her on top of him and fuck her as she suffers and bleeds.
He stabs her while he fucks her. She is very weak.
He fucks her some more on the desk and just as she is about to cum, shoots her in the mouth. As she slowly dies, he cums on her.
Fetish Elements: Nudity, Explicit Sexual Content, (Shooting: BreastX2, Center Chest, Belly, Mouth), (Stabbing: Belly), Italian Actress, Fucking While Dying, Cumshot At Death, Mouth Blood, Body Views.