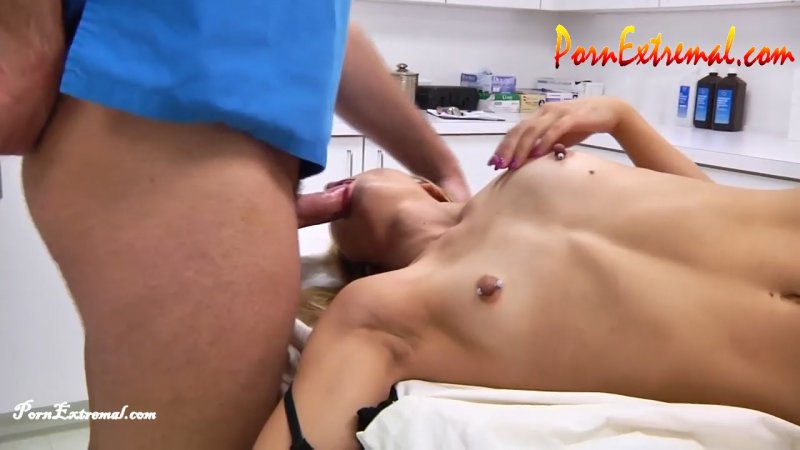 Peachy Keen Films – We Need Further Testing
Categories: Strangle, Death Fetish, Snuff Play, Shooting, Abuse, Rape, Bagging
Description: Starring Jenny Jett and Rock
Jenny had an incident at work, she is having random bouts of dizziness that have been getting stronger throughout the day. Dr. Bottom is here to help diagnose and cure her, though. He checks her pupils for response with a flashlight, and take a look at the inside of her ears. It looks like she might have some inner ear calibration, and has diagnosed her with vertigo.
Dr. Bottom has to put her under using a VERY LARGE needle. She is deathly afraid and falls over. The patient out, Dr. Bottom removes her shoes and checks her pulse. He plays with her lovely body, caressing her skin, rubbing her pussy and fondling her breasts. He strips her and shoves his cock into her mouth as it hardens quickly.
Unfortunately, the patient wakes up and accuses the doctor of taking advantage of her. Quickly he grabs an oxygen tank and bashes her over the head with it, killing her. He checks her pulse just in case and heads out, leaving her for someone else to clean up.
Fetish Elements: Sexual Content, Doctor, ER, Patient, Rubber Gloves, Vertigo, Flashlight, Test, Needle, Fluid, Strip, Fondling, Face Fucking, Blow Job, Blunt Force, Hitting, Head Trauma, Death, Body Shots, Foot Shots