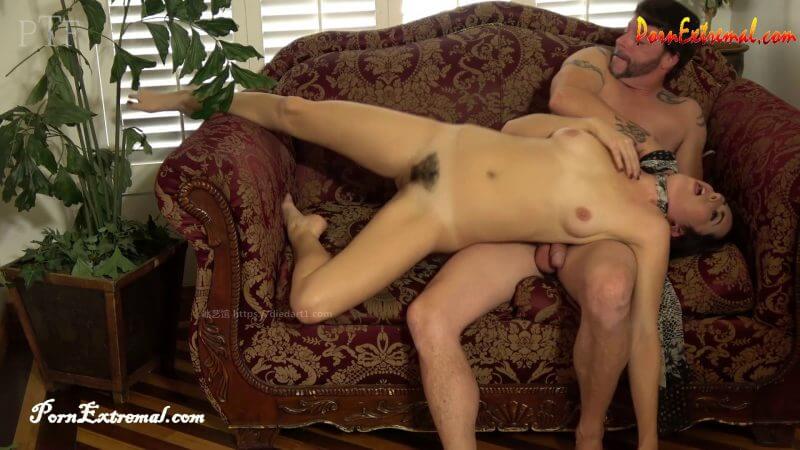 Psycho-Thrillers – No Love Involved
Categories: Strangle, Hanging, Rape, Death Fetish, Maniac, RolePlay Snuff
Description: Starring: Dixie Comet, Jack Vegas
A man invites his neighbor to his home to watch the Superbowl. After his last guest leaves, she arrives to his home wearing a sleeveless t-shirt and shorts with a nice long scarf around her neck The both sit on his couch and talk casually. He tells her there is something he has been wanting to ask her for a long time, but he hasn't had the guts to do it. He tells her that he has always wanted to have sex with her. Without being surprised, she tells him that from the first day she met him, she knew in her mined that the wanted to have sex with her. She tells him that she is ready to have sex with him but only under one condition: she doesn't want to have any romantic relationship with him, just sex. He has two conditions in turn: he will be dominating, and he wants kinky sex. He wants to strangle her with her scarf during sex. The girl replies with a smile, "Ok fine, but just don't kill me!"
He undresses her and starts to smell and lick her armpits slowly. Then he kisses her neck and lips. She give him a blowjob. Then he licks her pussy, armpits, feet, and neck. After that, he starts to fuck her in different positions for some time.
After awhile, he starts to strangle her with her scarf in an erotic manner. She loves it and wants him to strangle her tight along with fucking her hard. He takes her scarf and wraps it around her neck and starts strangling her tightly by gripping the scarf using both of his hands. She enjoys it very much when he strangles her while fucking her. After some hard fucking, he releases the tight grip on the scarf and cums on her ass.
He feels very relieved, and she is happy. They both stand up. He removes the scarf from her neck and stands behind her. He asks her if she enjoyed the sex. Without turning around, she replies that she loved it. She asks him if he enjoyed fucking her. He tells her that he is not done yet and wraps the scarf around her neck from behind tightly by gripping the scarf using both of his hands and starts to strangle her. She puts up some fight, but his strength overpowers her until she dies.