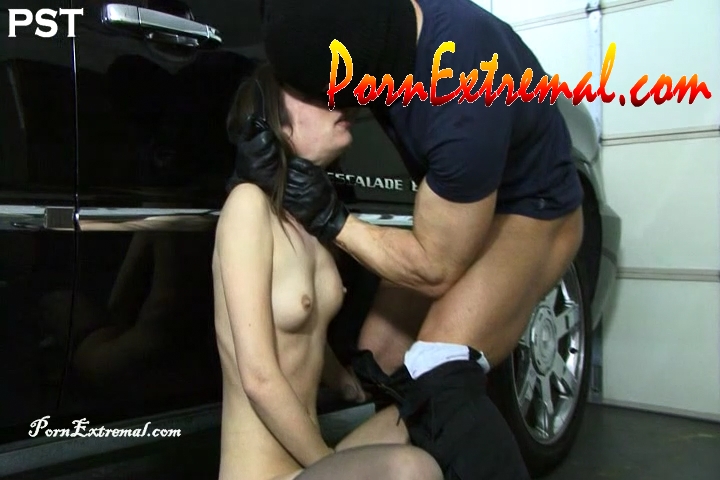 Psycho-Thrillers – Torture Rape Strangulation Of Amber
Categories: Strangle, Hanging, Rape, Death Fetish, Maniac, RolePlay Snuff
Description: Contains: Small Set-Up, Dialogue, Surprise, Home Invasion, Masked Killer, Gloved Killer, Terrorizing, Begging & Pleading, Knife Play, Gun Play, Forced Undressing, Nudity, Breast Views, Ass Views, Vaginal Views, Breast Worship, Vaginal Worship, Foot Views, Bare Foot, Live Multi-Position Rape, Forced Gagging Blow Job, Forced Masturbation, Forced Orgasm, Near Escape, Death by Booster Cable Strangulation, Car Strangulation, Death Stare, Drool, Death Twitches, Slow Neck Snap, Body Toss, Necrophilia Urination, Body Positioning, Body Handling, Body Pans, Ligature Marks, Pantyhose, Pantyhose Ripping
Editor's Notes: If you love to terrorizing torture rape followie by an intense strangulation, then you'll love this one. Filmed in FULL COLOR HD! Description: Amber drives her car into the garage. As she gets out of car with her purse and heads for garage door she says she forgot to check the mailbox and heads outside to the mailbox. While she is away, a masked intruder sneaks inside her garage. She returns moments later, checking the mail out as she enters and walks toward the garage button and closes it. She watches as the garage door closes until it seals
When it does she takes a step back toward the door but is grabbed by the intruder who covered her mouth. He tells her not to move or scream and he'll remove his hand from her mouth. He tells her he has a gun. She is trembling as she faces her masked intruder. He tells her to hand over her purse and she does. He rummages through it, still aiming the gun at her. "One hundred Twenty dollars, my lucky day" Amber swallows hard. Do what I say and you won't get hurt."
He commands her to remove her clothing. She strips to her pantyhose and shoes. He runs the gun up and down her body, then a knife and shreds her pantyhose with his knife. He plays with her ass with the gun and her pussy.
Moments later, he is fucking her from behind after forcing her to throat his cock. He fucks her in different positions then forces her to masturbate and clean him off by throating his cock again. She suddenly dashes for the garage door button. He grabs her as she fights and screams and the garage door opens. She dives to the floor to scream, hoping someone will hear but he whisks her off the floor and presses the button to close the garage again. "Get in the fucking truck!" He grabs her by the arm and marches her to the passenger side. Once at the vehicle he aims the gun at her and opens the rear passenger door. "Get the fuck inside! Try to run and I shoot you dead here and now!" His hand quickly grabs a pack of booster cables near him. As soon as she and reaches for the door the killer wraps a booster cable around her neck and strangles her to death. He gets out then snaps her neck to make sure she's gone then throws her body out the vehicle in disgust. Amber's body lands on its side as he opens the garage and drives away as she urinates.