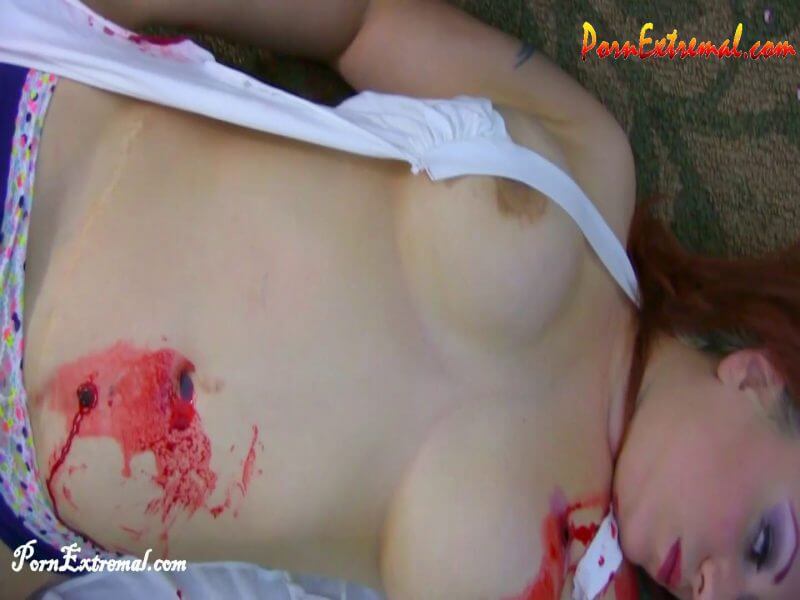 Black Nylons – Executive Secretary
Categories: Snuff Play, Death Fetish, Shooting, Bloody, Lesbian, Naked Slut, Stabbing
Description: Velma is an "executive" secretary. She handles both the business and the personal support for her successful boss. But as time has gone on, Velma has become steadily more possessive. Finally she concludes that the boss's mistress, blond, busty Kiki, is getting in the way of efficiency in the office. So, she decides that Kiki has to go. After all, efficiency is more important than sex, right?
Velma takes care of business with her signature hit… One in the rise of the breast, and a second one square in the belly. Kiki can't believe the shots are happening until the second one punches her in the stomach. Then it turns into a terrible pain and she writhes around on the bed until she falls heavily to the floor. More struggling and pain until she dies. Velma cuts off Kiki's nightie just to embarrass the poor dead woman…
Ah, well, while she's at it, Velma figures she might as well eliminate the boss's well-fed wife as well. Again, shots in the chest and belly cause gut-wrenching cries from the victim before she falls to the floor helpless. Velma cuts off her dress as she expires. Scarlett DeMitro is a newcomer to the genre, but her acting is superb! You really feel her pain!
Velma is happy with her work. She'll have to keep an eye on the replacements to make sure THEY don't get out of line, too….
The shootings are reprised briefly at the end, before outtakes. Hope you enjoy it. And thanks for your comments!
fetish elements: belly shots, breast shots, lingerie, dress, blood, realistic wounds, blonde hair, red hair, feet view, leg views, nude bodies.