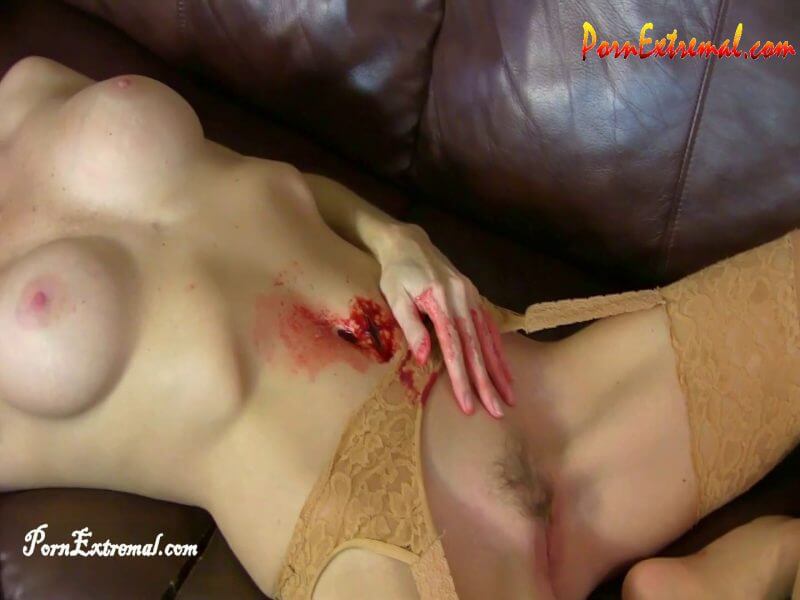 Black Nylons – Tender Prey 2
Categories: Snuff Play, Death Fetish, Shooting, Bloody, Lesbian, Naked Slut, Stabbing
Description: Savannah Costello and three other ladies take arrrows….!
In the next installment of the crossbow hunter series, "Tender Prey," Savannah, Taylor Knight and Tara Devane are talking world economics when they are surprised by a masked guy with a crossbow.
He proceeds to take them down one-by-one….
First, Taylor tries to make him leave… Not a good idea….
Then Tara calls him "crazy…" Another bad idea…
Savannah just tries to shrink back into the couch and disappear. He gets her in the belly in what has to be a classic scene….
Finally, Jemma picks the wrong time to come home and go to the bathroom. Her potty break is interrupted by a bolt in the neck….
When it's all over, the bodies are disrobed for our pleasure…