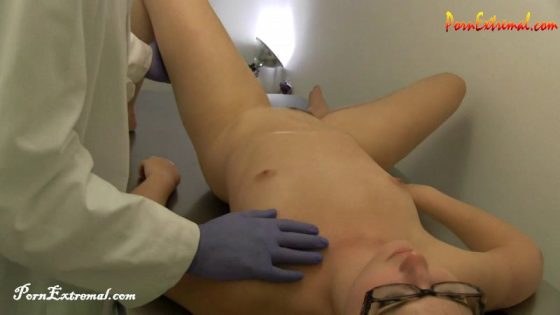 [New, Joint] Chris' Corner – Cheerleader Morgue
Categories: Snuff Fetish, Rape, Strangle, Bagging, Shooting, Abused
Description: A cheerleader overdoses on some drugs whilst masturbating. She is found with her two fingers inside her vagina, so her hands are bagged. Scene picks back up in the morgue, as the doctor is getting his gloves on, and unzipping the bag.
He does a thorough investigation, including slow undressing and use of technical autopsy terms. He is very business, rolling and checking her with her clothes and shoes on, her hands bagged to preserve some clues. He also undresses her, slowly checking for details, finding clues, and noting abnormalities. After he moves her, undresses her fully, he checks her pelvis and swabs her vagina. He swabs outside and in her vagina. He bags all the evidence. he also checks deep in her mouth, getting a culture, and checking the tongue for swelling. He checks all over her body for any issues, and finds some problems in sternum and other areas. He gets his preliminary exam done, writing down his opinion of C.O.D., then noticing he has just examined a fresh, 10 cheerleader, and it gets him hotter (than when he found her fingers in her pussy, and when he pulled them out they were wet and juicy, they came out with a sound) he is very excited and has sex with her in many positions before the funeral home calls to interrupt. He tells them a few more minutes, then wraps it up, just like he did his penis with a condom, well, he is the final word in this county!!!
We are trying to get better and do some occasional CSI, Morgue stuff. We just got a table, and a gurney and have ordered some new blocks and such! Enjoy!! Oh yeah! PAIGE IS HOT!! PERFECT 10!!!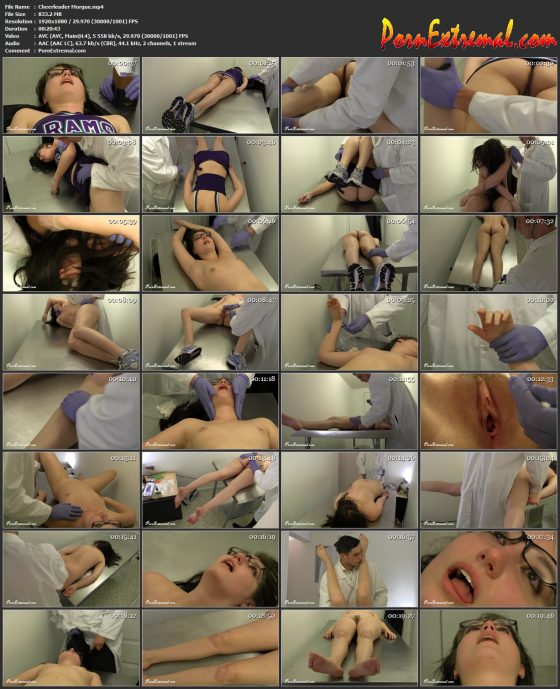 Cheerleader_Morgue.mp4