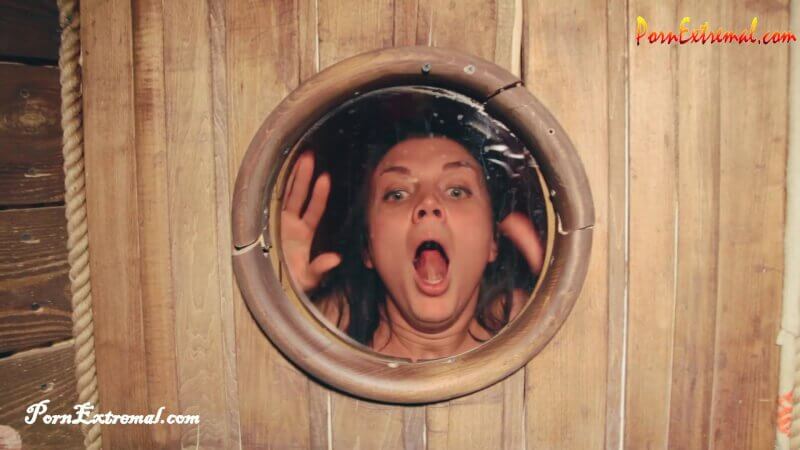 Crime House (aka Dark Rooms) – Drown Or Fry
Categories: Strangle, Death Fetish, Snuff Play, Shooting, Abuse, Gun Fun, Bagging, Nude Sexy
Description: 2 exotic terrible and ultra sexy death scenes of Annabelle
Fetish elements:
Drowning, agony, death stare, dying emotions, frying, gassing, claustrophobia
Annabelle's body is wonderful! See her drown nude and see her nude body fried and poisoned in hot sauna!
Rich businessman takes a call from his lawyer that his young wife is preparing for divorce and she Is going to seize all the money. Even more – she transmits company secrets to competitors. The man decides to kill her just now.
She is relaxing in the swimming pool. Husband imagines how he is drowning her. First he strangles her in the swimming pool and after he pits her underwater and drowns… Then he imagines her dead nude wet drown body lying in the swimming pool in different poses.
But she likes water. This death would not be very terrible for her. One day when she was drunk she said that be drown is the most soft death way for her because she loved water and she was Pisces.
She was afraid if hot, fire, gas, confined space and she had claustrophobia. While the husband dreaming about her death she was already in sauna. The man went and locked the door, turned on the stove at full power and shut the gate.
The girl was relaxing after swimming. Her body was warm and sweaty. Suddenly she felt too hot. She went to the door, tried to opened it but… it was locked! It was damn, unbearably hot and stuffy in the sauna. She got panic. She puled the door handle struggling. She tried to cry for help to the door window suffering from deadly hot. She couldn't breath. But when she saw the laughing face of her husband she understood that it was not accident, it was murder and nobody will help her. Fear, panic, hot, no air and her heart attack made her death terrible!