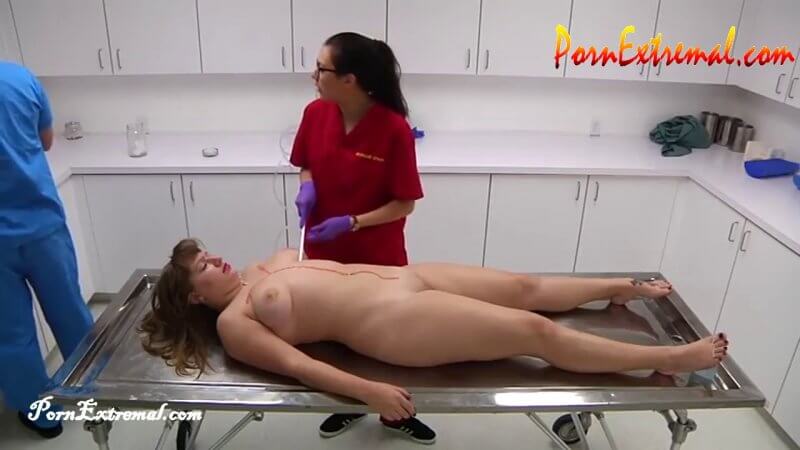 Peachy Keen Films – Calyopes Demise
Categories: Strangle, Death Fetish, Snuff Play, Shooting, Abuse, Rape, Bagging
Description: Starring Calyope, Breezy and Rock
A young girl has been found murdered. Calyopes body is taken to the morgue.
Morgue techs Breezy and Rock take her out of the body bag and start to relieve rigor mortis , then strip the body.
They begin their examination by taking photos and various samples, fingerprints, fingernail scrapings, hair samples, vaginal and mouth swabs. They check the eyes and the tongue, massage the breasts and measure the body.
They examine the backside of the body and then prepare her for autopsy, wrapping her limbs up.
After the autopsy, they begin preparation for embalming, filling the orifices with cotton balls, then start to fill the body with embalming fluid.
Fetish Elements: (SC) Morgue, Body Fondling, Body Flopping, Stripping, Relieving Rigor, Measuring, Morgue Examination, Fingerprints, Fingernail Scraping, Pussy Swabbing, Mouth Swabbing, Breast Exam, Tongue Examination, Cotton Ball Insertion, Embalming, Body Views.