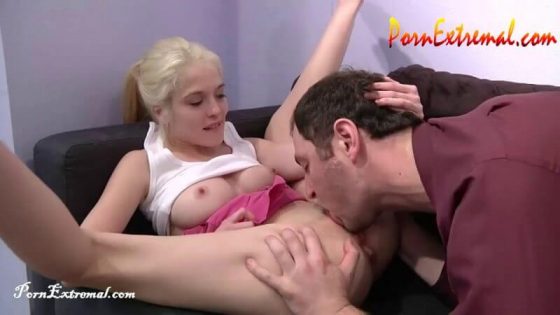 Peachy Keen Films – Incest Is Best With A Death Casey
Categories: Strangle, Death Fetish, Snuff Play, Shooting, Abuse, Rape, Bagging
Description: Note: This is an incest themed sex video. The strangle begins at 15:30, followed by necro.
Casey arrives home and sits next to her dad. She has always been into older men and figure, she would give it a shot. It worked of course, and soon, she was sucking his cock, he was licking her pussy and then they were fucking all around the room.
When it was over, she got what she wanted—a trump card she could hold on to for the future. He fucked his teenage daughter–she could do a lot with that information.
Enraged, he throttled her. Now, she was dead, on the floor before him. He realized what he had done, but his urges took over and he fucked his dead daughter one last time before getting the hell out of there.
Fetish Elements: Nudity, Incest, Teenage/Young, Explicit, Sexual Content, Blowjob, Pussy Licking, Sex, Hand Strangle, Necro Sex, Eyes Closed Death, Body Views.